Notes from Puerto Viejo De Talamanca
Thanks to lots of help from great neighbors in Puerto Viejo and great people who administrate and work in the schools, the annual Talamancan Association of Ecotourism and Conservation (ATEC) school-supply drive has exceeded its goal this year.
At the 33-student school in Carbon 1, all textbooks and uniforms were purchased by an awesome group called Women Like Us, which has also donated time and funds to renovate the school. The Kekoldi School's 20 students received all required school supplies and backpacks, thanks to Eduardo the sports director and the donors listed below. And all required textbooks were purchased for the Patino school's 60 students. All the supplies were delivered to the schools on Feb. 11. 
Huge thanks go to all the donors who made this possible: Women Like Us, Peace Through Yoga, Hedges Foundation, Stash's Con Fusion Restaurant, the Bordon Group, Arte Viva, Banana Azul, Costa Rican Adventures, greencoast.com, Koki Beach, Gecko Trails, Geckoes Lodge, Exploradores Outdoors, Chile Rojo restaurant, Bread and Chocolate restaurant, Flip Flop restaurant and the Pura Vida Project; and the families Basset, Gaitan, Ripley, Audino, Gallagher, Powis, Hiang, Day and Regis and Claudine.
ATEC, which donates its time and staff to help promote a more sustainable future for the youth of Talamanca, survives with the support of the community and visitors to Talamanca. You can help the cause by going on a tour with ATEC, using its Internet service or buying souvenirs at its office in Puerto Viejo.
For more information or to make a donation, call 2750-0398.
ATEC and greencoast.com have started a Twitter feed at gcpuertoviejo, with a "green tip" posted every day to remind folks in Talamanca and all over the globe of the little things you can do to keep Talamanca green.
You may be interested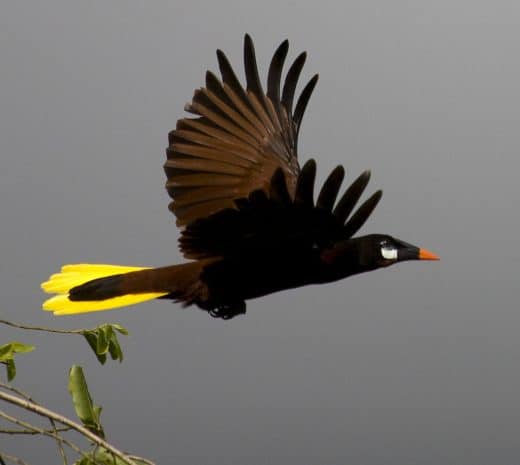 Environment and Wildlife
6367 views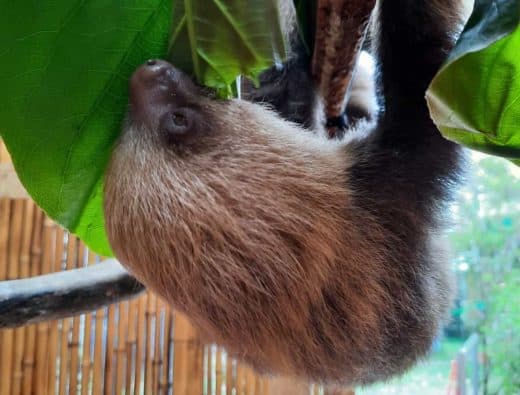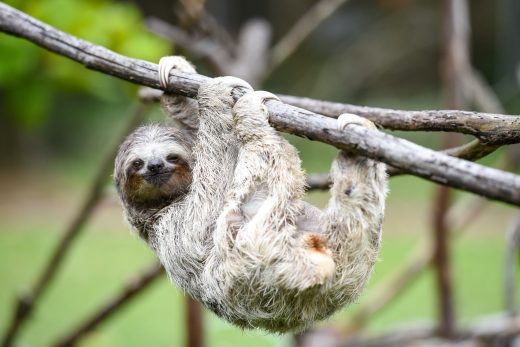 Costa Rica wildlife
15424 views
Costa Rica wildlife
15424 views
Sloths in Costa Rica: 11 Little Known Facts
The Tico Times
-
March 7, 2021
Since they were first described by naturalists in the 1700s, sloths have been misunderstood. Early scientists described the slow-moving beasts…