Jacó Happenings
High season is here, and everyone is looking for things to do in the Central Pacific. Here are just a few contacts that can help make arrangements. Be sure to plan ahead and book in advance, as demand is high.
Eric Holzgang of Jacó 360 (2643-5901, www.jaco360.com) offers sunset cruises, tours to Tortuga Island, private charters and employee appreciation outings on the 100-foot EcoQuest Catamaran, as well as a variety of other tours and transportation services throughout the area. The Jacó 360 office has moved downstairs to the first floor in the old Mango surf shop (which is now next to Lemon Zest restaurant), and is decorated with an awesome rain-forest mural complete with zip line by local artist Roman Tafur (8858-5724). Office hours are 8 a.m. to 8 p.m.
Enrique Fontaine of AXR Tours (www.axrjaco.com) has three locations in Jacó: in front of Pancho Villa (2643-3130); on Calle Bohío (2634-6463); and next to Century 21 (2643-6465). AXR specializes in ATV, buggy and electric car rentals, and can help with any other tour needs as well.
Chis Karrer of Herradura Divers (2637-7123, www.herraduradivers.com) has returned from Italy to open for the 2011 dive season. His aim is to provide guests with an unforgettable diving experience, whether at local dive sites or a full-day dive and snorkel tour to Isla Tortuga. Herradura Divers offers Professional Association of Diving Instructors (PADI) certification courses, the PADI Open Water Diver course, specialty courses like Deep, Wreck, Nitrox or Rescue Diver, and Dive Master certification.
Michael Marino's Costa Rica Waterfall Tours (2643-1834, www.costaricawaterfalltours.com) is set up in Il Galeone in the center of town and can help you discover the magic of waterfalls throughout the region. Vladimir Alvarado mans the desk.
British husband-and-wife team Chris and Andrea Wady of Discovery Horseback Tours (8838-7550, www.horseridecostarica.com) are excited to open their new horseback riding beach tour in Esterillos Este. They also offer a jungle spa horseback riding adventure.
Neil and Yasmin Kahn of Kayak Jacó (2643-1233, www.kayakjaco.com) have launched their sailboat Ashuma for private charters. Trips for up to six people cost $100 per hour, including snorkeling equipment, fishing rod, snacks, drinks and beer. Kayak tours depart from their base in Playa Agujas at 8:05 a.m., 10:45 a.m. and 1:40 p.m.
For tropical canopy adventures, our region has several options. The Waterfall Canopy Tour (2643-3322) just north of Jacó offers a Costa Rica Nature Walk at 8 a.m., 11 a.m. and 2 p.m. and a Jungle Adventure Challenge at 10:30 a.m. Self-guided tours can be taken through the Butterfly and Frog Garden from 8 a.m. to 4 p.m. Jacó Canopy Tour (2643-6428) to the south of Jacó consists of 12 cables and 14 platforms in the treetops, with a total distance of 1,950 meters. Hours are 7 a.m. to 5 p.m. daily, including holidays. Tours are offered at 8 a.m., 11 a.m. and 2 p.m. Canopy Vista Los Sueños (8342-3683, 8898-3741) in Herradura offers daily tours at 8 a.m., 10 a.m., 1 p.m. and 3 p.m. This canopy tour offers breathtaking views of the Gulf of Nicoya and the Pacific Ocean, and consists of 15 platforms and 14 cables with a total distance of 3.5 kilometers, including the longest cable in the area, at 730 meters. The Chiclets Tree Canopy Tour (2643-1880) in Playa Hermosa features 14 suspended platforms connected by steel cables high above the forest floor. Chiclets offers tours at 7 a.m., 9 a.m., 1 p.m. and 3:30 p.m. For all canopy tours, it is best to have closed shoes, comfortable clothing, sunscreen and, of course, a camera.
For extreme adrenaline lovers, Pacific Bungee (2643-6682, www.pacificbungee.com) can be found 100 meters south of the Red Cross in Jacó. Frank Miranda can help you decide if you want a straight jump, a water touchdown or a nighttime bungee experience. Hours are 9 a.m. to 9 p.m. 
You may be interested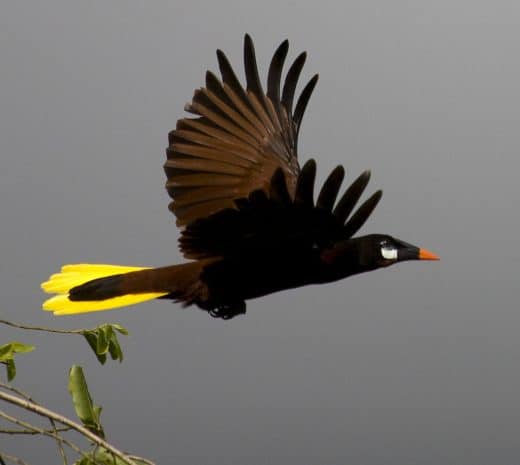 Environment and Wildlife
6369 views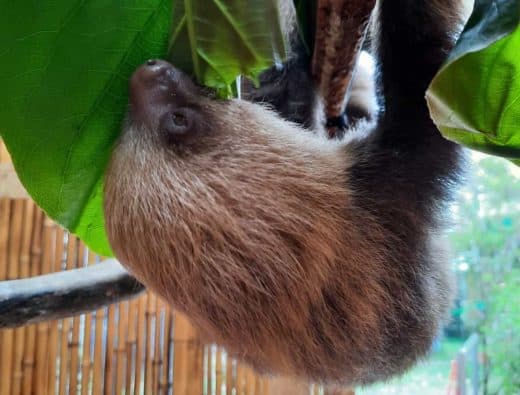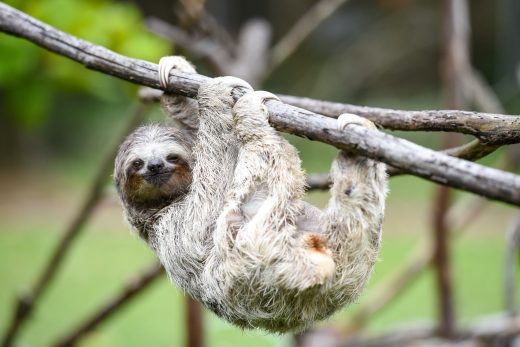 Costa Rica wildlife
15424 views
Costa Rica wildlife
15424 views
Sloths in Costa Rica: 11 Little Known Facts
The Tico Times
-
March 7, 2021
Since they were first described by naturalists in the 1700s, sloths have been misunderstood. Early scientists described the slow-moving beasts…