Jacó Happenings
The McKee Project Jacó held another successful spay-neuter clinic in Quebrada Amarilla last month. Doctors Rosalinda Alvarez and Shirley Hernández and assistants Joselyn Hernández, Pablo Douglas Castañeda and Mauricio Pobeda attended to 54 companion animals. The clinic was held in the factory where Golden Paw Award winner Shirlene Chinchilla and husband Carlos Bermúdez work and keep all the animals they foster. Special thanks go to Sylvia van Baekel, Arusha Pabisch, Leo Hogan, Doris Schluckebier, Lee and Margo Sanders and Liana Robinson for taking care of the animals before and after surgery and providing transportation. Jimmy Tancrell of Jimmy T's Provisions in Herradura provided a delicious lunch for the vets and volunteers, and Sylvia and Rossy of Café del Mar donated cold drinks. With spay days in both its Jacó and Herradura clinics, McKee was able to spay or neuter 121 animals in September. Also, McKee's "Sharing the World With the Animals" education program is finally in the Herradura school. For more information, contact Katja Bader at info@mckee-jaco.com.
Garabito has a new tourism chamber that will be working with the Central Pacific Chamber of Commerce in Jacó. At the end of September, a meeting was held at the Los Sueños Marriott to set up the board of directors, which will consist of: Gerardo Cambronero, chairman; Xavier Pineda of the Los Sueños Marriott, vice president; Jessoe Umaña of Best Western Jacó Beach Resort, secretary; Magaly Mora of Hotel Terrazas del Pacífico, treasurer; Rodrigo Coto of the Best Western Jacó, fiscal; and vocales Peter Van Hussen of Hotel Canciones del Mar, Vicente del Latte of New Promotion, German Méndez of Phoenix Sport Fishing, Frederic Nepveu of Villa Caletas and Horacio Quesada of Balcón del Mar. In addition, safety, events and culture, communications, and environment committees were formed with members from various local businesses.
There's a new place to get a good hamburger in Jacó. Los Amigos has added a new section to its menu called the Burger Shack, offering five half-pound hamburger options made with imported Black Angus beef, as well as grilled portobello sandwiches. You can also build your own burger with a choice of five cheeses and seven unique toppings. Los Amigos is right in the center of Jacó and offers both an air-conditioned nonsmoking section and open-air seating. It's open 11 a.m. to 11 p.m. Sunday through Thursday and 11 a.m. to 1 a.m. Fridays and Saturdays.
Angie Lim is helping María Del Mar of Del Mar Surf Camp and Giannina Coto of Del Mar Extreme put together a last-minute yoga and detox retreat next weekend in Malpaís, across the Gulf of Nicoya. The trip will include transportation, organic vegan meals, luxury accommodations, guided meditations and yoga. Only 30 spots are available, first come, first served. For information, e-mail info@delmarsurfcamp.com, call 2643-3197 or visit www.delmarsurfcamp.com
You may be interested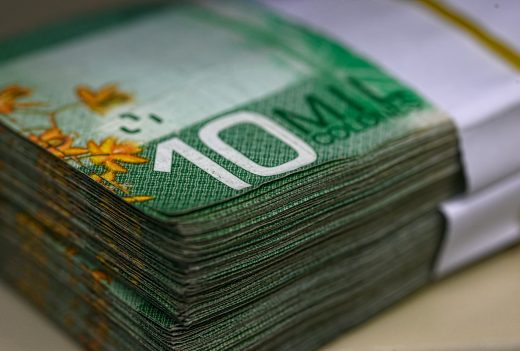 Costa Rica
2536 views
Costa Rica unemployment rate drops to 19%
The Tico Times
-
March 4, 2021
Unemployment in Costa Rica fell to 19.1% in the moving quarter from November to January. This maintained a downward trend…