Jacó Happenings
More than 190 people came out to support McKee Jacó's fundraising event Aug. 14 at Jaco Taco. The animal-welfare group sends out thanks to everyone who participated, including Los Chupacabras, the band that kept people entertained all evening. McKee raised $3,800 from ticket sales and the silent auction, to be distributed to its clinics, education program and spay-neuter and adoption program. A list of all sponsors will be published on McKee's website at www.mckee-jaco.com.
Dr. Selena Cubero is working with the Culture Ministry to set up a library in Jacó. On Aug. 31, a mobile library bus will be in the Central Park from 8 a.m. to 4 p.m. For more information or to help out the initiative by donating books, call 2643-2755.
For those who need help around the house, here are a couple of options. Sheddie and Ramón Gral have been offering handyman services in Jacó for the past seven years. They specialize in plumbing, electric, carpentry and masonry, and can be reached at 8725-0335 or 8725-5286, or through www.handymanjaco.com. And Jack Myers, with more than 20 years of experience, is now offering a complete mobile locksmith service in Jacó. Contact him at 8336-5773, 2779-2162 or quiroscerrajero@hotmail.com.
Bob Roenigk has announced that his seasonal whale-watching tour in the Dominical area has been cut short due to the sale of his 100-foot catamaran, Pacific Quest. Jaco360, the largest tour provider in Jacó, has purchased the Pacific Quest and will be taking over operations this month. Eric Holzgang, owner of Jaco360, said he plans to use the boat for private parties, sunset cruises and tours to TortugaIsland, and  will moor the boat in HerraduraBay by the end of the month.
"Hotels and agencies have a real need for a boat that can handle groups of 75, 100 or even 150 people at a time. Until Pacific Quest, this was not possible in Costa Rica," Eric said. "Also, most of the larger boats used for TortugaIsland set sail from Puntarenas. Having this boat in HerraduraBay will change everything. Quepos and Jacó customers wanting to visit TortugaIsland via a large catamaran will now have the option of setting sail from the Jacó area."
For more information, contact Jaco360 at 2643-5901 or visit www.jaco360.com.
Vida Asana Yoga Retreat in Playa Hermosa will be holding a short, intensive Pilates training workshop Aug. 30 to Sept. 3. For $500 and in 50 hours over five days, you can become certified in Pilates mat training. For more information, e-mail info@vidaasana.com or call 2643-7108.
Congratulations to Jacó's Jason Torres, who, after a win at Playa El Punto in Puerto San José, Guatemala, was proclaimed 2010 ASOSURF Latin Pro Champion. For more information, visit www.surfingcr.net.
–Christina Truitt
christinatruitt@gmail.com
You may be interested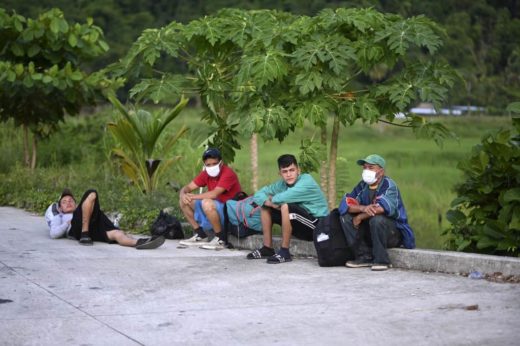 Central America
3739 views