Manuel Antonio/Quepos Tidings
Lots of new things aregoing on at the Saturday farmers' market. The group PAWS now has adorableanimals for adoption and is selling T-shirts and coffee mugs to raise money fortaking care of the animals. Quincy Reed is making cheese, bakedgoods and roast beef sandwiches, and there are two organic stands as well asother stands selling more than just vegetables and fruit. For a pleasantsurprise, check out the market every Saturday at the waterfront in Quepos,before the marina.
A new Barefoot Church onthe Beach ministry is coming to Manuel Antonio. This is a nondenominational,welcoming outreach ministry that believes all people are created and loved byGod. Services will be conducted at Café del Mar on Playa Espadilla in ManuelAntonio beginning Sunday, Sept. 5. For more information, contact Pastor Rick Kendle at 8719-2918.
Mark and Karen Whitmire are the new proprietors ofLa Hacienda restaurant. Stop by and give them a Quepos welcome. They arekeeping the same music nights, so don't miss Kezirah aka Fuzzy Rojas on Mondays.
Starting in September,Billfish Sports Bar and Grill at Hotel Byblos will open early Sundays toaccommodate the upcoming NFL season, presenting everyone's favorite teams viasatellite on large-screen TVs.
–JenniferRice, monoazul@racsa.co.cr
&Anita Myketuk, labuenanotacr@gmail.com
You may be interested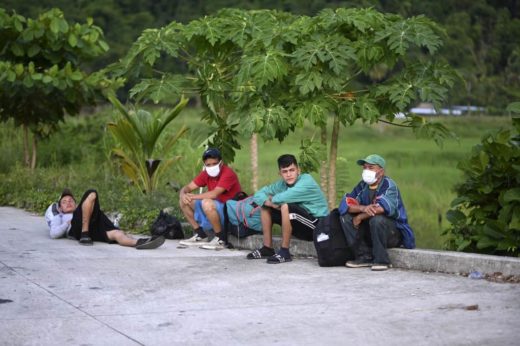 Central America
3739 views