Flamingo/Potrero News
The Flamingo Association isnow offering for the benefit of the community a spray service against themosquitoes that carry dengue (Aedes aegypti). You can have your home,hotel, condo or restaurant sprayed for a reasonable price. For information orto schedule an appointment, contact Donovan García at 2654-4444 or dgarcia@dhmhotels.com.
An encore presentation ofthe talented Cardamomo group took place Aug. 7 at the Yellowfin Lounge in PlayaFlamingo. The exciting, unique show combined flamenco guitar, dancing, staccatohand-clapping, world music and belly dancing. The cost of admission included awelcome cocktail, hookahs, a raffle and a great night of culture andentertainment.
Laura Luconi,proprietor of the fairly new Cafetería La Ola in Flamingo's López commercialcenter, has worked to provide a menu that is healthy and nutritious for herpatrons. She serves a variety of traditional plates, slush drinks, burgers anddesserts that have all been approved by San José nutritionist Maripaz Tormo. Thisallows Laura to feel good about catering to three local schools and the CPIlanguage school. Hours are 7:30 a.m. to 5 p.m. Monday to Friday and 7:30 a.m.to 2 p.m. Saturdays. For information, call 2654-5912 or 8381-3855.
Allof us in Guanacaste are affected by the calcium levels in our water and seebuildups of calcium deposits on our kitchenware, showers and swimming pools. Adevice called the Calcium Tamer water conditioner can neutralize the calciumand lime molecules in our hard water by passing them through a magnetic fieldin the water pipe, creating soft water that will not leave residue. The deviceis inexpensive and makes a dramatic difference as soon as it is installed. Formore details, contact ChristianLemouche, who will come to your home or business andevaluate your needs, at calcium.tamer@gmail.com or8322-7037.
Just a reminder that Zumba,Pilates and yoga classes are offered at the Jungle Gym in Flamingo on variousdays. For schedules and information, call 2654-4684.
–BabeHopkins
You may be interested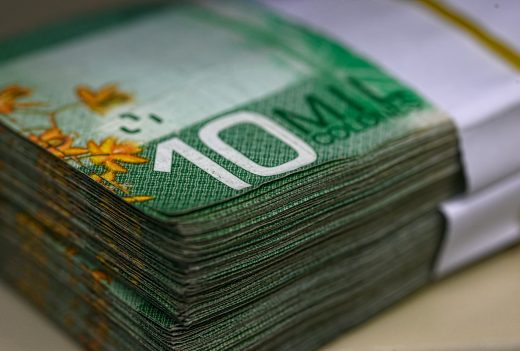 Costa Rica
2537 views
Costa Rica unemployment rate drops to 19%
The Tico Times
-
March 4, 2021
Unemployment in Costa Rica fell to 19.1% in the moving quarter from November to January. This maintained a downward trend…