Costa Rica urges patience in Venezuela-Colombia dispute
Costa Rican President Laura Chinchilla issued a call for patience among her Latin American peers in the dispute involving Colombia and Venezuela.
Just back from a visit to Colombia, where she met with former President Alvaro Uribe, and after dialogue with recently inaugurated President Juan Manuel Santos in Costa Rica a week earlier, Chinchilla said the two governments need to come to terms on their own.
"My call would be not to rush it," Chinchilla said at a meeting with media in the Costa Rican government offices. "We should give Santos time to assume his position. If the situation between Venezuela and Colombia doesn't improve after a few weeks, then the government of Colombia, or the government of Venezuela, or both, are within their rights to seek mediation."
Venezuelan President Hugo Chávez broke off relations with Colombia last month, after then-President Uribe accused him of harboring 1,500 left-wing rebels in Venezuelan territory. Uribe also appealed to the Organization of American States to investigate the matter.
Chávez flew to Colombia on Tuesday to meet with Santos, after refusing to attend his inauguration on Saturday.
Chinchilla, who assumed office in May, follows a president known for mediating conflicts. Former President Oscar Arias earned a Nobel Peace Prize in 1987 for developing a peace plan that brought and end to conflicts in Central America. More recently, he played an important role in mediating last year's crisis in Honduras.
Noting that several presidents have offered to mediate the dispute between Colombia and Venezuela, Chinchilla encouraged them to give the two countries a chance to sort things out on their own.
"We are seeing Santos say, 'I appreciate (your offer), but no thanks. It's my issue,'" Chinchilla said. "Give them some time and maybe we will see a new era in the relations between Venezuela and Colombia."
Title Bar:Indigenous protesters removed from Costa Rican Legislative Assembly
Description: At 2 a.m. Tuesday morning, police forcibly removed two dozen indigenous people who were staging a sit-in at the Legislative Assembly.
Indigenous protesters removed from Costa Rican Legislative Assembly
At 2 a.m. Tuesday morning, police forcibly removed two dozen indigenous people who were staging a sit-in at the Legislative Assembly.
The protesters were calling on the assembly to approve the International Labor Organization's (ILO) Agreement 169 regarding the autonomy of indigenous people, which was signed by Costa Rica in 1992, but never ratified.
The agreement would give indigenous tribes more control of their lands, according to the protesters, and would make it a legal requirement for lawmakers to consult with the indigenous community regarding any bill that affects their territories.
"The Costa Rican state has a historic debt in terms of the recognition of the human rights of our native people," wrote legislators from the Citizen Action Party in a press release. "Today, in practice, we continue to disrespect and violate many of these rights with the complacency and silence of the institutions in charge of their protection."
Protesters and members of opposition parties accused President Laura Chinchilla of not addressing the bill in the current session, which is when the executive branch determines the agenda of the Legislative Assembly.
The demonstration, which was scheduled to coincide withthe International Day of the World´s Indigenous Peoples, escalated into violence when protesters wouldn't retreat.
At 10 a.m., all visitors, including press, were barred from the Legislative Assembly. Although the assembly's president, Luis Gerardo Villanueva, said he never gave instructions to restrict the media, a Tico Times reporter witnessed the exclusion of a television crew.
President Laura Chinchilla blamed parties from the opposition for provoking the outburst and for "using people of humble means" as pawns.
"I truly regret that some legislators have chosen to resort to obstructionist tactics and not political dialogue," she said during a press conference on Tuesday.
Because agreement among indigenous communities still doesn't exist, the ILO accord can't be adopted, Chinchilla said. "The bill first needs consensus."
You may be interested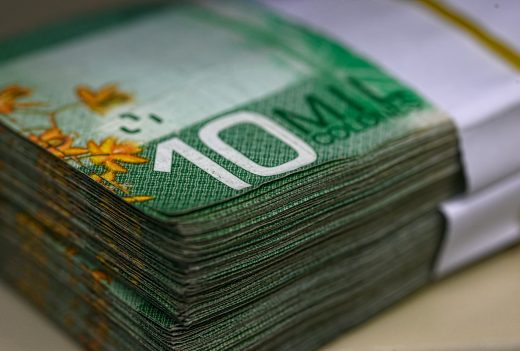 Costa Rica
2537 views
Costa Rica unemployment rate drops to 19%
The Tico Times
-
March 4, 2021
Unemployment in Costa Rica fell to 19.1% in the moving quarter from November to January. This maintained a downward trend…