Notes from Puerto Viejo De Talamanca
The Biological Corridor Association of Talamanca and the Caribbean has joined forces with the Recycling Association of the Caribbean (ReciCaribe), to start a recycling program that will help make the Talamanca region a cleaner and healthier place to live.
Businesses and individuals can bring recyclable materials to the SolidWasteTransferCenter in Patiño any time during normal business hours. The program also provides curbside collection according to the following schedule: Mondays, from Cahuita to Hone Creek; Tuesdays, from Manzanillo to Rockin' Jay's on the edge of Puerto Viejo; Wednesdays, from Puerto Viejo to Black Beach; Thursdays, collections from Banana Farms; Fridays, Bribri on the 1st and 3rd of the month; Gandoca on the 2nd of the month; Gandoca and indigenous territories including Volio, Rancho Grande, Shiroles, Suretka, Bambu, Chase on the 4th Friday of the month.
The Recycling Alliance is sponsoring an inaugural event of the recycling center on Saturday, July 31, at 9 a.m. at the Super Hone Creek with music and information.
Contact Juan Carlos Barrantes or Karla Murillo at the Biological Corridor Association in Hone Creek 2756-8033 or 2756-8136 for details on how to prepare your trash for recycling.
To date, the Biological Corridor Association has recycled about 72,000 bottles, and approximately 35,000 aluminum cans each month, as well as eight tons of glass, and five tons of plastic from small banana farms.
–Alaine Berg
atecmail@gmail.com
You may be interested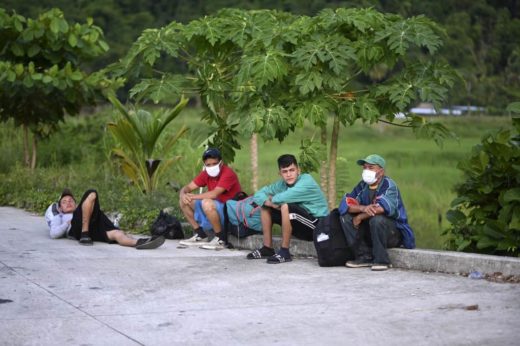 Central America
3739 views