Flamingo/Potrero News
The nonprofit CEPIA held a grand opening of its new public library July 5. A general invitation was sent out for kids and adults to visit the library to participate in the activities and borrow books.
This past Fourth of July was less festive in our area than in other years, with only a couple of venues, Mariner Inn and Reserva Conchal, offering fireworks displays. However, many area establishments did offer special meals with discounts and good music to celebrate U.S. Independence Day.
Potrero resident Elizabeth Watson participated in a July 3 event at the HiddenGardenArtGallery and Marketplace, home of the Carlos Hiller Gallery, between Playas del Coco and Liberia. Elizabeth displayed original oil paintings inspired by her love of the sea in an exhibit entitled "Color in Motion." Elizabeth has displayed her works before in different galleries, and she loves developing her craft and talent.
Beach CommunityChurch bids a sad farewell to Pastor Brett Clifford, who has been in the Potrero/Surfside area for the past four years with his family. Pastor Brett will be returning to southern California to restart a new chapter in his personal and family life. Pastor Lyle Watson will step in as the church's new pastor. Services are Sundays at 10 a.m. at the church in Brasilito.
The Yellow Fin Lounge Flamingo, in coordination with Liberia's Books and More Books, is hosting a special performance tonight by the group Cardamomo, featuring world music, flamenco and Middle Eastern dance. Reservations may be made by calling 2653-7373. The cost is $10 and the door opens at 8 p.m. The price includes the show, a sangria cocktail and hookah pipes.
Starting this week, all area kids are invited to join the fun Tuesdays and Fridays from 6 to 8 p.m. for sports and games at the La PazCommunitySchool gymnasium. There will be a steady schedule of weekly events during the summer. A release/waiver will be provided for parental consent to allow the kids to participate. For information, contact Babe at the e-mail address below or at 2654-4902.
–Babe Hopkins
tbabehopkins@gmail.com
You may be interested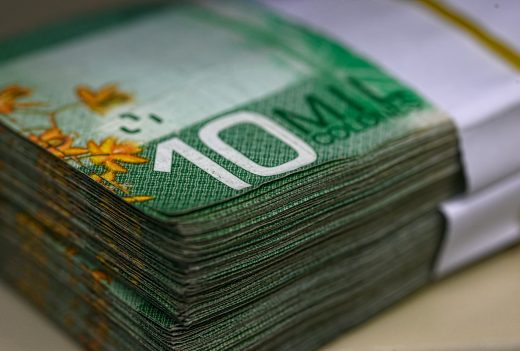 Costa Rica
2537 views
Costa Rica unemployment rate drops to 19%
The Tico Times
-
March 4, 2021
Unemployment in Costa Rica fell to 19.1% in the moving quarter from November to January. This maintained a downward trend…