Notes from Puerto Viejo De Talamanca
The small school of Carbón 1, about 12 km from Puerto Viejo, is working to renovate its facilities with the help of a generous group of women from North America called Women Like Us and the Talamancan Association of Ecotourism and Conservation (ATEC).
With donations from Women Like Us, support from parents and coordination by ATEC, the project has begun by installing a new electrical meter and wires.
Volunteers are welcome to help, too. The school is organizing a work day July 16, when new desktops will be made for the 18 students from wood donated by a parent.
The desks will need to be sanded down and repainted, the new desktops varnished and the names of the students carved in each desk. We also plan to scrape, sand and paint the metal bars on the windows and the metal doors, as well as do a general cleaning of classrooms and bathrooms.
Supplies needed for this phase of the renovation product include sandpaper for wood and metal, paintbrushes, steel brushes to scrape metal, anticorrosive paint, varnish, gloves, rags and cleaning supplies.
To lend a hand on July 16 or donate supplies, contact Alaine at atecmail@gmail.com or 8320-4821 (English) or Ana at anamer922@yahoo.com (Spanish).
Future plans include replacing all old electrical wire and the ceilings in the classrooms, fixing up the bathrooms, making shelving, painting the classrooms and acquiring a teacher's desk and a new chalkboard or whiteboard.
–Alaine Berg
atecmail@gmail.com
You may be interested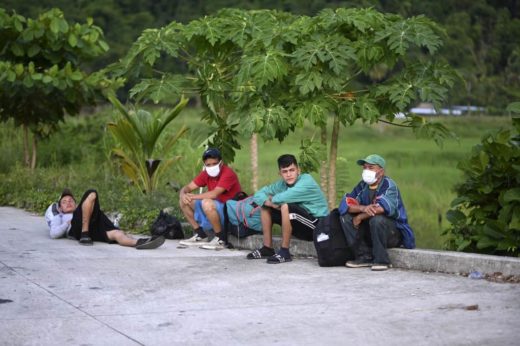 Central America
3739 views