Costa Rica on road to UN climate conference
Costa Rica has begun to pave the roadway to the 16th Conference of the Parties for the United Nations Convention on Climate Change, which is set to commence in Cancún, Mexico on Nov. 29.
On Tuesday, the country's foreign minister, René Castro, met with his Mexican counterpart to express Costa Rica's commitment to the negotiations, known as COP-16.
"COP-16 is an opportunity in which our country can prepare itself to participate with enthusiasm so that its contribution, along with that of other nations, will contribute to the success of this conference," Castro said, adding that the summit in Mexico "has to be a success."
During the last conference in Copenhagen in December, member states failed to reach a legally binding agreement to fight climate change.
Last week, Costa Rican Christina Figueres settled into her new post as the executive secretary of the U.N. Framework Convention on Climate Change. She is faced with pushing member nations toward a legally binding treaty to combat global warming.
Mexico's secretary of foreign affairs, Patricia Espinosa, welcomed Castro's comments.
"We will work very closely with Costa Rica with COP-16 in sight, given the moral authority of the country on environmental issues," she said.
Castro served as Costa Rica's environment and energy minister from 1994-98.
On Thursday, CO2 Neutral 2021, a Costa Rican based non-governmental group dedicated to fighting climate change, will present a plan to address the issue on a national and global scale at the Foreign Ministry in San José.
You may be interested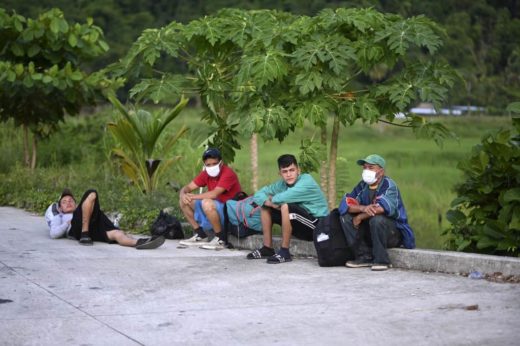 Central America
3739 views