Jacó Happenings
Earlier this month, Andrea Díaz of Waves Costa Rica, Ana Laura Rojas and Brooks Wilson of Roxy Quiksilver coordinated their annual beach cleanup with the Central Pacific Chamber of Commerce in Jacó. The cleanup was held in front of the Best Western Jacó Beach Resort. Schoolgirls from different San José high schools and the FalconInternationalSchool in Herradura participated in the event. Belford Cubillo of the Playa Hermosa Wildlife Refuge explained the importance of keeping our beaches clean. Afterward, it was all about surf, yoga and Pilates with the Waves Costa Rica crew. If you are interested in organizing a beach cleanup, contact the chamber at 2643-2853.
For those who need help with catering needs, check out Christian Bermúdez's Pasiones Arte Floral and Catering Service next to the Red Cross in Jacó, open from 8:30 a.m. to 6 p.m. Christian offers floral decorations for weddings, birthdays, parties and special events. For information, contact Christian at floristeriapasiones@gmail.com or 8851-1676.
This weekend is all about surfing and cars. Today, Jacó will be home to the Valvoline Cup, which will begin with an opening ceremony at 4 p.m. in Jacó's Central Park, followed by the first section of the competition at 7 p.m. Tomorrow, the race cars will run through the Quebrada Amarilla area, La Gloria and Chires. At the end of the race, the winners will be awarded Formula One and World Rally champion medals from the International Automobile Federation. For more information, visit www.rallycostarica.com.
The Surf Federation of Costa Rica invites everyone to the grand finals of the National Surf Circuit and the Metropolitan Surf Circuit at La Curva in Playa Hermosa, beginning this morning. Surfers Luis Vindas, Gilbert Brown, Jason Torres and Carlos Muñoz will be live in action all weekend. Stop by and check out the competition five minutes south of Jacó. For more information, see www.surfingcr.net.
On your way back from the finals, stop at the Backyard Bar in Hermosa, where every Saturday an open-expression surf session, sponsored by John O'Toole of La Joya Residences and Vista Los Sueños Canopy Tour, is commentated by César Vargas and Freddy "Salsiboy" Camacho. Tomorrow's session will be followed up with live sunset music at 6 p.m. by Traffic Jam. The surf series will continue every Saturday through July, with a four-star midseason event July 17, featuring double prize money and double points.
Later on, Morgan's Cove Resort on the south side of Jacó will feature a slide show narrated by Tony Roberts with video by Cypher Vision, along with live music by Ojo de Buey. This begins at 8 p.m. with a cover charge of ¢2,000 ($3.80), with donations going to the Playa Hermosa Wildlife Refuge. Follow it up late-night with stops at Los Amigos, Le Loft, Tabacón and Monkey Bar.It is sure to be a great weekend in Jacó.
On a side note: Check out Wendy Brown's new blog at endlesscoast.blog spot.com for simple steps to lower your electricity bill and information about when the Costa Rican Electricity Institute (ICE) charges peak rates.
Mark your calendars for the upcoming Fourth of July weekend: Nick from Backyard will be celebrating his 14th anniversary with a free pig roast beginning at 4 p.m. and the Chupacabras playing live music starting at 7 p.m.
–Christina Truitt
christinatruitt@gmail.com
You may be interested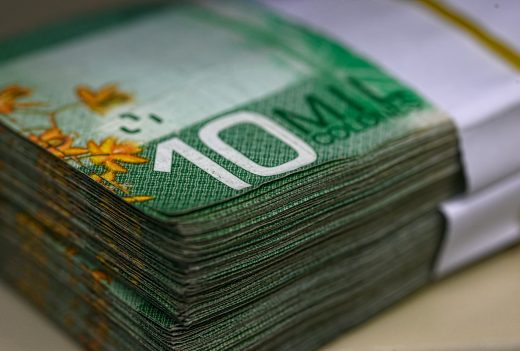 Costa Rica
2537 views
Costa Rica unemployment rate drops to 19%
The Tico Times
-
March 4, 2021
Unemployment in Costa Rica fell to 19.1% in the moving quarter from November to January. This maintained a downward trend…