Flamingo/Potrero News
With many beach community folks returning to the United States for a variety of reasons, we want to welcome Flamingo newcomers Scott and Staci Huggins and their daughters, Savannah and Sage, from Paradise, Texas. They were strong members of their local church, Grace Fellowship, and plan to get involved with BeachCommunityChurch in Brasilito. Earlier this year, they flew down from Texas to check out the area and found that it met their needs. Both girls will be heading to CountryDay School when the new school year starts in the fall, and Scott and Staci will be working on their Internet business, Worldwide Adventure Network. For now, they have committed to a one-year life experience here. We look forward to getting to know them.
Flamingo resident Stephane Boivin and his girlfriend, Ann Du, were treated to cake and ice cream at the Surfside Estates home of their friends, Mo and Sherry, in celebration of Stephane's birthday. Ronnie Copher of Conchal had the surprise of his life when about 70 of his closest friends came to the Beach Club at Conchal to surprise him for his 60th birthday bash. Ronnie's wife, Brenda, and son, Josh, together pulled off the best present ever. The big secret – that his birthday isn't until July – made the surprise even greater.
Country Day School celebrated the end of the school year with a fabulous barbecue bash with chef Brad from Conchal, a fun raffle and a nice bonfire after sunset at Las Palmas, on the south ridge of Flamingo. Don Carlos, Dave Nelson, The Electric Storm and The King's Daughters provided entertainment throughout the evening. Many thanks to Pam Hulme, Gayle Almquist, Brad and Ingrid Lloyd, Heather Isernia, Karen Peters, Laura Johanson, Leyden Briceño, Merylis Sherz, Sarah Haun, Vicky Goodloe, Maylinn and JR Wilson, Eve Baldwin, Van and Sildelau Salcedo and all the businesses and sponsors who put in many hours planning for this special event. It was a blast for everyone.
–Babe Hopkins
You may be interested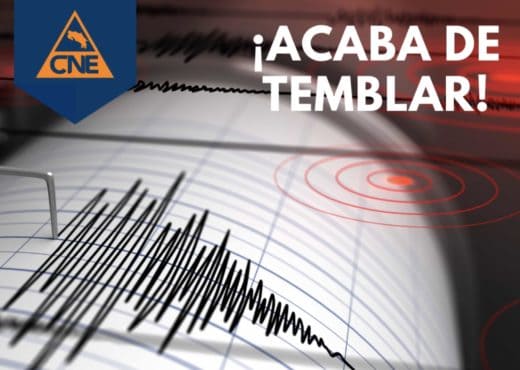 Costa Rica
12 views
Magnitude 4.9 earthquake rattles Costa Rica
Alejandro Zúñiga
-
May 14, 2021
A magnitude 4.9 earthquake shook much of Costa Rica at 9:33 a.m. on Friday, the Volcanological and Seismological Observatory of…