Manuel Antonio/Quepos Tidings
The animal rescue group PAWS had a fabulous fundraiser recently at the Hotel Coquito in Matapalo. With the help of many friends, they were able to raise more than $2,000. Thanks to everyone who helped out, and a special thanks to Camisetas JB, which donated 100 T-shirts to the group. If you would like to buy one, visit www.paws.cr.
Hotel Rancho Casa Grande across from the Quepos airport is now having live music Sundays, with Christian Salazar and Freddy Muñoz of the group Latin Sound playing from 4 to 7 p.m.
–Jennifer Rice, monoazul@racsa.co.cr
& Anita Myketuk, labuenanotacr@gmail.com
You may be interested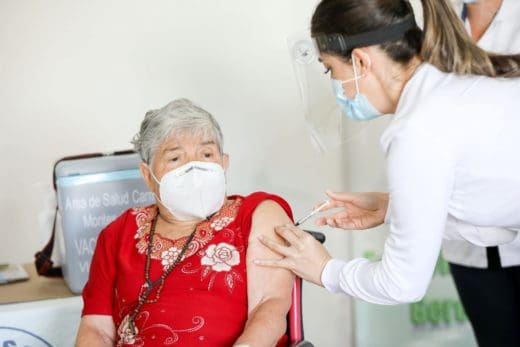 Costa Rica
16395 views
DIMEX required for vaccination, Costa Rica says
Alejandro Zúñiga
-
March 3, 2021
Costa Rica began administering coronavirus vaccines in December 2020, and the country hopes to inoculate its entire adult population. We've…