Arenal Report
The mysteriously named village of Tierras Morenas (Dark Lands) was considerably brightened May 15 by its annual fair, which brought many pale Gringos from around the lake to watch the long parade of oxcarts – many colorful, but some a very workmanlike drab – honoring San Isidro Labrador, the patron saint of workers. The village is centered on a brilliant white church built in 1919 and dedicated to San Isidro Labrador.
In fact, the church houses statuary showing a biblical figure driving a team of oxen. Though reached from the LakeArenal highway, Tierras Morenas is not one of the lake villages but, rather, sits high on the hills surrounding the lake, sunnily perched just short of plunging into Guanacaste's western lowlands. Many photos of the Tierras Morenas parade and other activities can be found on the Lake Arenal Forum website at www.duralavida.com.
As if its four-day annual fair weren't excitement enough, the salón comunal at Tierras Morenas will be the site of a free Peña Cultural June 3 at 6 p.m., for an evening of music featuring invited musicians Michael Leroy and Karol Cabalceta. This is one of a series of culturally enlightening events presented from time to time in various villages in the Tilarán canton.
According to Patricia Brenes of organizing entity Quijotes y Molinas, these events give local and national artists the opportunity to share their talent with the community while offering the town or village great entertainment.
–Alex Murray
alex.murray37@gmail.com
You may be interested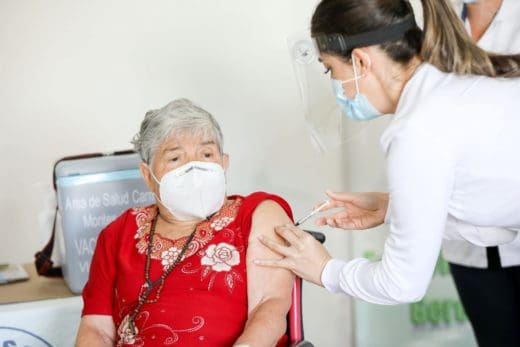 Costa Rica
16395 views
DIMEX required for vaccination, Costa Rica says
Alejandro Zúñiga
-
March 3, 2021
Costa Rica began administering coronavirus vaccines in December 2020, and the country hopes to inoculate its entire adult population. We've…