Tamarindo Talk
A Judicial Investigation Police (OIJ) sting operation early May 4 led to the arrest of a Traffic Police officer accused of taking bribes and extorting money from visiting tourists. The OIJ, which had been investigating complaints of corruption against the officer, between the hours of 1 and 4 a.m. witnessed him extorting $400 in cash from tourists by threatening them with arrest or ticketing. The officer was remanded into the hands of the OIJ in Santa Cruz, where he faced criminal charges.
Ryan Wilson, a computer engineer and Virginia Tech graduate with more than five years of experience, has opened the Computer Bug in Tamarindo. His office is in the green three-story building on the south side of the road, 300 meters east of Ferretería Tamarindo. Ryan can handle all kinds of PC problems, including hardware, software, virus, backup and recovery, system personalization, Internet connectivity, operating system reformatting and more. Contact him at 8339-9960 or thecomputerbugcr@gmail.com.
The Sushi Club at Hotel Luna Llena now offers its mouthwatering sushi to go. Call 8705-4814 to place your order for pickup.
Laetitia Deweer, director of the nonprofit CEPIA, has started a practice as a family counselor with a license in Costa Rica. She will be treating children, teenagers and adults needing psychological support in her private office. For an appointment, call 8301-8282. Happy birthday to May babies Sarah Meyers, Holly Gwee Rice, Samuel James Parisi, Andrea Castro, Mariano Cristi, Jeff Ruzicka, Zach Schmidt, Natalie Rocha, Yeffrey Rojas and Flash Miranda.
–Ellen Zoe Golden
ellenzoe@aol.com
You may be interested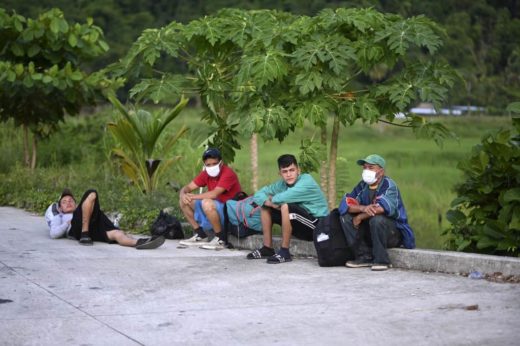 Central America
3739 views