Flamingo/Potrero News
A Puppy Fest was recently held at Barbara's AnimalRescueCenter and Pet Shop in Flamingo to find homes for 16 adorable puppies. Most of the animals were successfully placed. The fees paid included spaying or neutering and all vaccinations.
The Flamingo Association, in partnership with the Potrero Association, recently met with homeowners and business owners to discuss the public road-paving project for Surfside/Potrero. This is a collective venture with help from the municipality, the Public Works and Transport Ministry (MOPT), private investors and homeowners. The mayor of Santa Cruz and other municipal officials were present. After the initial meeting, a decision was made to form a committee to follow up on the project.
Beach CommunityChurch will soon be saying farewell to Surfside residents Pastor Brett, Joanne and Nicole Clifford, who recently made an official announcement of their pending departure in July. Until then, we will have the pleasure of continuing to work with the family and participate in all the outreach programs, Sunday services and Bible studies they spearhead.
–Babe Hopkins
tbabehopkins@yahoo.com
You may be interested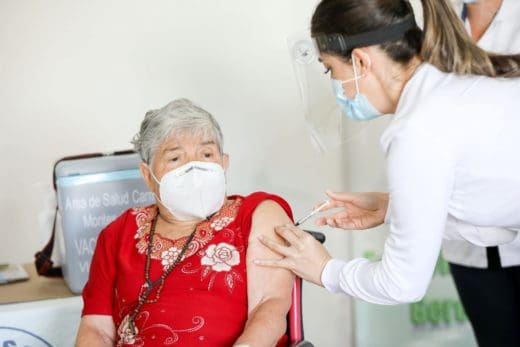 Costa Rica
16395 views
DIMEX required for vaccination, Costa Rica says
Alejandro Zúñiga
-
March 3, 2021
Costa Rica began administering coronavirus vaccines in December 2020, and the country hopes to inoculate its entire adult population. We've…