Coco Capsule
The first serious rains of the season may have dampened the earth but certainly not the spirits of those in Playas del Coco.
Following a very successful high season, residents and business owners are preparing for the summer season, painting, restocking and opening new businesses. In downtown Coco, those craving a baseball park staple can enjoy gourmet hot dogs at the newly opened Top Dog Hot Dogs at Andre's Beach Bar. Diners can customize their dogs with a variety of homemade toppings.
The month began with a pork roast and tamale festival sponsored by Proyecto de Luz in support of PlayaPanamáCaciqueSchool. Held at the school, the event was the first of a series to raise funds to build and supply a computer room for the students.
For more information, to contribute or to become a project member, call 2672-4008. Artist Carlos Hiller has been inducted into the Ocean Artists Society, a group founded to promote appreciation for and continued interest in the ocean arts. Hiller's work is on continuing display at the HiddenGarden in Liberia, on Highway 21 between Payless Auto and the airport.
Here's a special plug for KStudio, where this writer got perhaps the best haircut of his life. The salon, catering to both men and women, features modern equipment and well-trained stylists. Owned by Tica Lili Arguedas, the salon and adjacent fashion store KMode are managed by Canadian Kim Casavant, and are next to Jumbo supermarket in Liberia's Plaza Santa Rosa.
For an appointment, call 2665-7022. For those looking for English-speaking Protestant church services, they can be found at the CatfishFarmChurch, held Sundays at 10 a.m. at Lagunas Restaurant on the main road between Sardinal and Highway 21. The fellowship can be reached at 2667-0142.
If anyone is interested in helping U.S. voters register for this fall's elections, please contact me at the e-mail address below.
–Kent Carthey
kcarthey@aol.com
You may be interested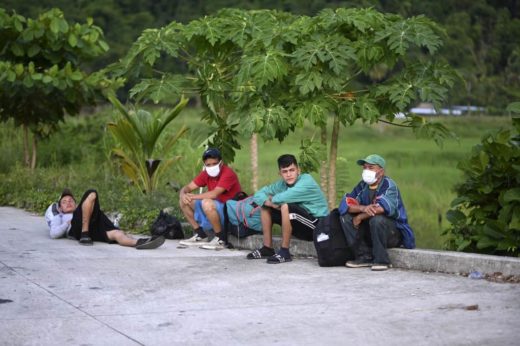 Central America
3739 views