Flamingo/Potrero News
Flamingo resident Yarina Brooks is hosting her fourth visit of artists from the U.S. city of San Francisco for a workshop June 14 to 20 at Centro Las Brisas. Yarina is bringing in professional artist and instructor Jody Mattison, owner of Antioch Atelier, to lead the workshop, which will cover landscapes, portraits and still lifes. For more information, contact Yarina at sfyarina@att.net.
Neil and Marilyn Rivenburg, from Prescott, Arizona, were here recently for a one-week trip. It's been seven years since their last visit, and their lives have been productive. Neil completed his program for a real estate license in Arizona just before arriving, and Marilyn has been busy with her volunteer work with abused women and the elderly. We hope their next visit will be much sooner than the last.
In other resident news, Marie Yates is visiting her family in Arizona and will be spending time with her son, Chris, who is in the National Guard based out of Seattle, Washington. Potrero resident Mike Hopkins and his wife, Irma, have a grandbaby on the way and plan to be present for the birth. Cabo Velas Medical Clinic is now open in Brasilito, across the street from the old gas station on the way to Brasilito from Flamingo.
Services will be offered at the dental office of Dr. Marcela Porras. Licensed physicians Adriana Monge and Natalia Rendón, both general practitioners and surgeons, will be sharing the responsibilities of providing medical services, including consults, medications, 24-hour emergency services and more. For questions or medical assistance, call 2654-5872.
In just 11 months, Abriendo Mentes, a grassroots, community-driven nonprofit in Playa Potrero, has grown from 19 students to more than 100 participating community members. The group was founded by Potrero residents Meradith Leebrick and Drew Ragland, who, after living in the community three years, realized there was a lack of educational resources and extracurricular activities available to community members. To date, the group has provided more than 600 hours of classes to Potrero residents.
Free afternoon classes are offered to the entire community, focusing on English language instruction and incorporating the arts, critical thinking, extracurricular activities and educational excursions. The group's goal is to continue helping and contributing to the community to promote future economic stability and continuing education. For more information, visit www.abriendomentes.org.
–Babe Hopkins
tbabehopkins@yahoo.com
You may be interested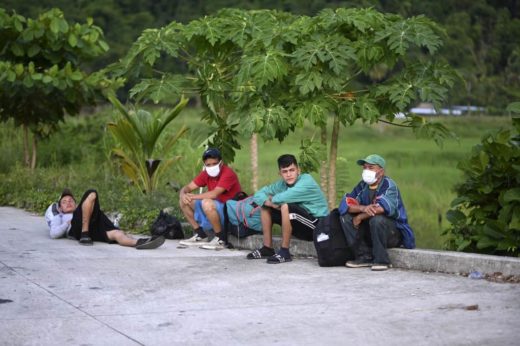 Central America
3739 views