In the News
IN THE NEWS
4Ready Your Rain Gear
Umbrella sales should be brisk in Costa Rica this rainy season, especially in the Central Valley and the central and north Pacific regions. Skies are expected to dump more than average rainfall on those areas, according to Juan Carlos Fallas, director of the National Meteorological Institute. Meanwhile, the Caribbean region and the Northern Zone can expect less rain than they received last year. Fallas said the changes are due to the transition from the El Niño to the La Niña weather phenomenon. Rains should begin in the southern Pacific zone in the last days of this month, then in the central Pacific region between April 21 and 25. The Central Valley can expect rains to begin the second week of May, and rains should start in the northern Pacific region in mid-May.
4Nicaragua Bans Micheletti
Nicaraguan immigration authorities have prohibited Roberto Micheletti, former de facto president of Honduras, from entering Nicaragua and warned that he would be arrested if he attempts to enter the country, according to statements from Micheletti. He had been invited to Nicaragua by the opposition Liberal Constitutional Party to receive the political organization's highest honors at an event this Sunday. Micheletti, whose de facto government was considered criminal by Nicaragua's Sandinista authorities, said he respects Nicaragua's right to ban him from entry and he doesn't plan to visit. Honduras' exiled former president Manuel Zelaya, meanwhile, was appointed the head of a new political council in Venezuela's Petrocaribe energy consortium.
4A Bittersweet Story
Sugar production worldwide isn't expected to be sweet this year, and some in the industry say prices in the next few months could go as high as $600 per metric ton. While production is down in many sugar-producing parts of the world, Central America is expected to export un poco (a little) more unrefined sugar in the 2009-10 cycle as compared to the 2008-09 season.
4Mexico's Slim Hogs Forbes Rich List
As many as 36 Latin Americans earned a slot on Forbes magazine's annual list of billionaires, and one of them, Mexican telecom magnate Carlos Slim, even took the gold. Seventy-year-old Slim squeezed past Bill Gates and Warren Buffet on the list. The net worth of Slim and his family: $53.5 billion, according to the magazine's 2010 list of billionaires worldwide.
4Cooking Up Business
Grupo Monge, a major Costa Rican home appliances chain, announced this week it plans to invest approximately $45 million in expansion efforts in Guatemala, Honduras and Nicaragua this year. According to Gastón Monge, company president, the company will open 40 new stores in Guatemala at a cost of $25 million and 15 new stores in Honduras with a $15 million investment. The company may spend $2.5 million to $5 million on five stores in Nicaragua. Monge said business is much better this year than it was last year and he is "optimistic."
You may be interested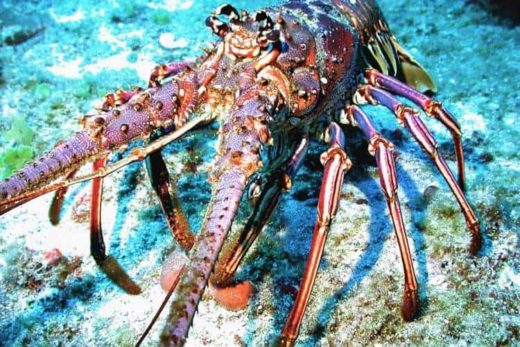 Fishing
1699 views
Central America begins ban to protect lobster
AFP and The Tico Times
-
February 27, 2021
Countries of Central America and the Dominican Republic on Monday will begin a ban to protect the Caribbean spiny lobster…