Jacó Happenings
Los SueñosDesignCenter in Herradura (2630-4100) is now open Saturdays, and is having an inventory liquidation sale, with everything 50 percent off. Hours are Monday to Saturday, 9 a.m. to noon and 1 to 5 p.m.
More than 25 kids and their families participated in the McKee spay-neuter competition last month. Special thanks go to doctors Wendy Villalobos and Alejandro Madriz and all the staff at the
Plaza Boulevard
clinic for their excellent work during the week. Also, Joshua Thomas and his cousin Daniela Zamora from Herradura made a kind donation to the McKee project.
This Thursday, Astrid Fischel, president of the Instituto de Altos Estudios, will speak at the Central Pacific Women's Group meeting from 9 to 11 a.m. at Hotel Balcón del Mar. Her topic will be "Strengthening Citizen  Security," a new initiative in Garabito in which the National Police, with support from the institute, will train neighborhood groups to recognize and prevent or deal with criminal activity, domestic abuse and natural disasters. For more information, contact Norma Kahn at [email protected].
Speedy will be holding a boot camp the third Thursday of every month at Serenity Spa in Pueblo Nuevo. The first one in January had more than 20 participants. The next boot camp will be Feb. 20 from 8 to 9:30 a.m. The cost is ¢5,000 (about $9). To reserve a spot, call 8373-9635.
Quebrada Ganado's 2010 fiestas cívicas will be held Feb. 25 to March 1. Events will include traditional festivities such as Tico bullfights, dances, fireworks, rides, food sales and a tope (horse parade). Quebrada Ganado is 20 minutes north of Jacó. For information, call Freddy Alpízar at 8825-7012.
South of Jacó in Esterillos Oeste, the second annual Mardi Gras Festival kicks off tomorrow. Parades and bead-throwing will start at noon at Barrilito Bar on the southern end of town. For more information, call 2778-7371, 2778-7137 or 2778-7013.
On your way back from Mardi Gras, be sure to stop by Playa Hermosa to support the Garabito Sports Committee. Together with area businesses, the committee is working to hold sporting events in neighborhoods throughout the district. In Hermosa, the focus will be on surfing, with a Communal Games Surf Tournament tomorrow in front of Las Arenas. For more information, call 2643-4020.
The Backyard Bar also features a surf series with live music every Saturday. Tomorrow night will feature Dafunk. Perhaps locals Carlos Muñoz and Ronald Brown will be back from their trip to Hawaii's Volcom Pipeline Pro earlier this month.
–Christina Truitt
You may be interested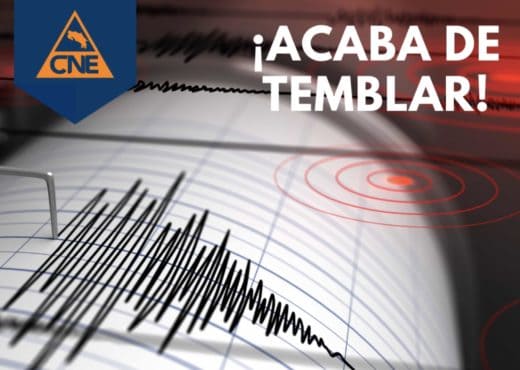 Costa Rica
9 views
Magnitude 4.9 earthquake rattles Costa Rica
Alejandro Zúñiga
-
May 14, 2021
A magnitude 4.9 earthquake shook much of Costa Rica at 9:33 a.m. on Friday, the Volcanological and Seismological Observatory of…