IN THE NEWS
IN THE NEWS
4'Goodbye 2009' Festivities
Hundreds of horses and riders will take to San José's Paseo Colón and Avenida 2 on Saturday, Dec. 26, at noon for the annual national horse parade, known as the Tope, which draws multitudes of spectators to watch high-stepping horses dance and prance. The Health Ministry assures that the recent outbreak of the Nile flu, which attacks the nervous system of horses, in the northern province of Guanacaste will not pose a problem. Meanwhile, the annual Fiestas de San José – complete with rides, tamales and traditional Tico-style bullfights (where the fighter is more likely to be injured than the bull) – will be staged in Zapote, just southeast of San José, from Christmas Day through Sunday, Jan. 3, 2010.
4Christmas Paper Problem?
What shall we do with so much post-Christmas paper? Kimberly-Clark and the store Simán have an answer for you. The businesses will join in a "Give Nature a Chance" recycling effort from 10 a.m. to 9 p.m. Dec. 26-31. Simán, at Multiplaza Escazú, will accept recyclable paper goods and Kimberly-Clark will take them to its plant in Belén de Heredia. Accepted will be wrapping, bond and Kraft paper and cardboard boxes, folders, notebooks without spirals, books and magazines.
4Ticket to Ride Costs More
Beginning this week it will be more expensive to get from here to there in taxis in Costa Rica. Taxi tariffs were set to increase by 24 percent by week's end, according to the Public Services Regulatory Authority (ARESEP). The basic tariff of ¢455 will increase to ¢510. Every additional kilometer will be ¢510, up from ¢415. ARESEP said in a news release issued last week that the new rates had been approved and would be effective upon publication this week in the official government newspaper, La Gaceta.
4Tamarindo Water Is Cleaner
Swimming at Playa Tamarindo, in Costa Rica's north-western province of Guanacaste, just got a whole lot cleaner. The water at the popular beach tourist destination has shown a "substantial" decrease in levels of contamination and are said to be safe now, according to a study by the National Waters Laboratory of the Costa Rica Water and Sewer Institute (AyA). However, the report cited several spots near hotels that continue to show very high levels of fecal coliform bacteria.
4Fast Lane for Emergencies
Emergency vehicles can count on their own fast lane to zip by toll stations on the San José-Caldera highway. The lane will be for police, firemen and the Red Cross. The Constitutional Chamber of the Supreme Court (Sala IV), responding to several appeals, recently ordered the National Concessions Council to open the emergency lane.
4Sweet Signs for Piña Producers
Pineapple producers in Costa Rica are anxious to close the books on 2009 and get on with 2010, a year in which they expect to see a growth in exports of the sweet fruit. According to the Foreign Trade Promotion Office, pineapple exports in the first 10 months of 2009 were $478 million, as compared to $483 million during the same period in 2008. However, the National Chamber of Pineapple Producers and Exporters anticipate increased demand in the coming year for the fruit on the west coast of the United States. Also, it expects more demand from Turkey and Iraq, markets that opened this year.
–Tico Times and Other News Sources
•Receive daily news updates right in your e-mail inbox. Visit ticotimes.net/secure/subscribe.cfm to find out how.
You may be interested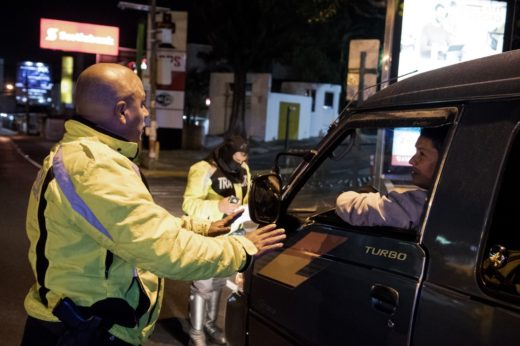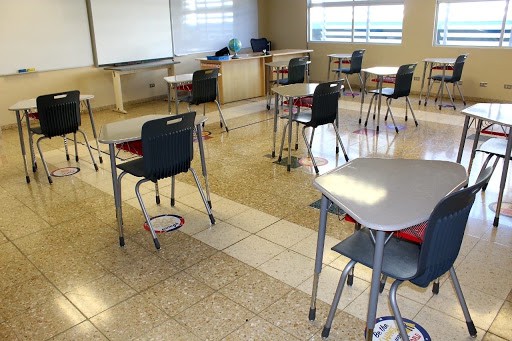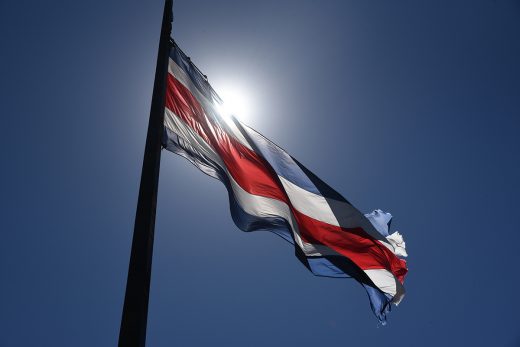 Costa Rica
4 views
Costa Rica Congress green-lights OECD entry
AFP
-
May 18, 2021
Costa Rica's Congress gave the go-ahead for the country's entry into the Organization for Economic Cooperation and Development on Monday,…