Around San Juan
An incident that occurred last week  during the Purisma celebration neatly captured the essence of San Juan del Sur.
The celebration happens every December when families and neighborhoods create floats and take a statute of the Virgin Mary on procession through town – it's sort of a combination of a holy day and a
Halloween-type celebration, where children go house to house to sing praise to the virgin and receive treats.
During one of the nightly processions, the statue's cloak got snagged on a tree limb and it was nearly pulled off the float and sent airborne. There was a commotion and some panic while the situation was resolved.
But the whole time the band kept playing and many in the crowd were unaware of what was going on. The procession continued along after the incident with the crowd simply enjoying the event as always.
It seems to me that for all the issues that Nicaragua faced this year, San Juan is sort of like the Purisma crowd that just keeps moving along as the band plays, unaware of the commotion.
Although we got hit this year by higher taxes and the capriciousness of energy provider Unión Fenosa, we remained mostly insulated from the rest of the country's "commotion" – political riots, demonstrations, etc. Most of these problems had little impact on our community, and seemed like distant noise.
The year-end holidays are in full swing. And ads are posted around town for New Year's celebrations in hotels and restaurants. Reservation books are filling up fast.
One of my favorite events each year is the burning of El Año Viejo. Early in the day on New Year's Eve many families and neighborhoods build a sort of an old-man scarecrow. They fill him with old clothes and newspaper – symbolizing all their disappointments and sadness, ill health, bad habits and addictions. The effigy is also filled with fireworks, and then set ablaze at midnight to start the New Year afresh!
This January is the season for volunteers and medical brigades. VOSH eye care is scheduled to bring eye doctors to San Juan del Sur and plans are being made to bring community members in from as far away as Tola. The eye team will include doctors, technicians and students from Connecticut and California in the United States, and Holland.
Library volunteers will also being arriving in January, including a group of graduate library science students from the University of Maryland. They will be taking a course for credit and offering
workshops and a children's book fair Jan. 16.
The City of Newton, Massachusetts, SJDS's sister city, will also be here doing projects with their water treatment and eco-stove projects. The group from Newton's Union Church will arrive in February.
I think these are all positive signs for  2010. As we say Happy New Year and vamos a ver (we'll see what happens). I, for one, remain hopeful.
You may be interested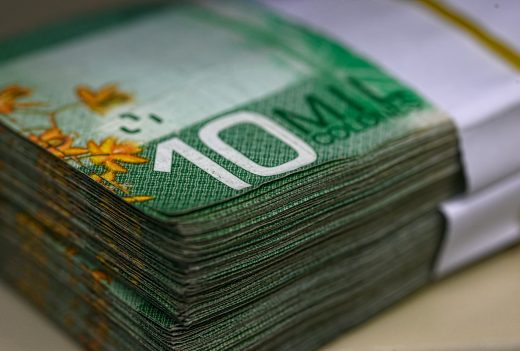 Costa Rica
2537 views
Costa Rica unemployment rate drops to 19%
The Tico Times
-
March 4, 2021
Unemployment in Costa Rica fell to 19.1% in the moving quarter from November to January. This maintained a downward trend…