Arenal Report
Author Zoraida Díaz showed up as promised at LakeArenal's only bookstore Dec. 5 to sign copies of her beautiful coffee-table book, "Guanacaste: Life Portraits." Copies are still available at the Jaime Peligro bookstore in lakeside Casa Delagua, a gallery and restaurant as well as a bookstore, just west of Río Piedras. The book costs $40, which pioneering Jaime Peligro proprietor Frank Goodell will be very happy to take. Zoraida's son, Oscar, 8, accompanied his mother and proved a very friendly book tourist. The author, formerly a Reuters international photojournalist, was in a New York City hospital giving birth to Oscar when the TwinTowers were destroyed on Sept. 11, 2001. Following that tragedy, she brought her family to Costa Rica, settling near Playa Potrero, though, as she said, she is originally a bogotana (from Bogotá, Colombia). She has taken thousands of photos of Guanacaste people, selecting 180 for the book.
Another author, Erin Van Rheenen, recently visited the lake area while doing research for a new edition of her wellknown book, "Living Abroad in Costa Rica." In addition to her book's Web site, www.livingabroadincostarica.com, Erin has started a travel site with broader scope called Miss Move Abroad, where she has written about a third author, Lake Arenal's own Sandra Shaw Homer, who dedicated the past year to creating her own book, "Evolio's Garden: A Memoir of Costa Rica."
Erin, who has read the full manuscript, writes about the book on the Web site at www.missmoveabroad.com. Sandra has spent more than 20 years in Costa Rica.
–Alex Murray
alex.murray37@gmail.com
You may be interested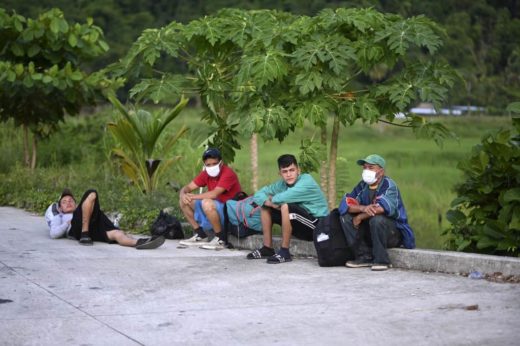 Central America
3741 views