IN THE NEWS
IN THE NEWS
4New Times for Flu Issues
The next outbreak of the dreaded H1N1 flu in Costa Rica isn't expected until January or February 2010, and that's a good thing since the arrival of the vaccines to fight the virus has been delayed. According to Federico Hernández, Costa Rican representative for the Pan-American Health Organization, a date certain for the arrival of the vaccines cannot be set, but it is "almost a fact that it will be in January."
4Spirits Sans Spirits
A zero tolerance on the street consumption of alcohol will accompany Saturday's Festival de la Luz in San José. The measure was announced Wednesday by Jorge Villalobos, an official of the San JoséMunicipality and coordinator of the parade. No alcohol will be permitted on the streets and sidewalks, but it can be consumed inside businesses where alcohol is sold. The parade, including eight floats, 10 bands and 12 groups of cheerleaders, will begin at 6 p.m. in front of the National Gymnasium and pass through Paseo Colón, Avenida 2 and end at Calle 11.
4It's a Free Ride, Sort Of
The fleet of trains, valued at $330,000, operating between Heredia and San José was donated to the Costa Rican Railroad Institute by a company vying for the concession to build an advanced railway system and operate it for 30 years. The company, the Hispano Costarricense Consortium, proposes a system of cargo trains with rehabilitation of the system from the Pacific to the Caribbean. The plan also includes construction of specialized stations in the ports of Caldera on the Pacific and Moín on the Caribbean. The consortium has offered to finance the $800-million project.
4Volunteer Women Active Again
More than 200 Costa Rican women gathered in Heredia, north of San José, recently to celebrate the "Rebirth of the Volunteer Women of the Red Cross" and to plan projects for the future. The group – which offers a helping hand to the needy in numerous ways throughout Costa Rica – is gaining steam again after several dormant years. For more information, contact Virginia Mejía, national coordinator of the volunteer group, at 2542-5078.
4Come Fly With Me
The birds of Costa Rica this year welcomed five more species of their feathered friends. These birds are known in other parts of the world but are new to Costa Rica. This is according to an article in the last edition of the Costa Rican Ornithological Associaiton's magazine, "Zeledonia." For a complete list of birds in Costa Rica, visit avesdecostarica.org.
4Funes: No Way, ALBA
Salvadoran President Mauricio Funes insisted this week that El Salvador will not join the so-called Bolivarian Alliance for the Americas (ALBA), led by Venezuelan President Hugo Chávez, while he is in office. Salvadoran Vice President Salvador Sánchez, during a visit to Cuba, said the left-leaning Funes administration was considering joining ALBA. But Funes vehemently denied that, saying that "in our government, we will not join ALBA, nor will we consider it."
You may be interested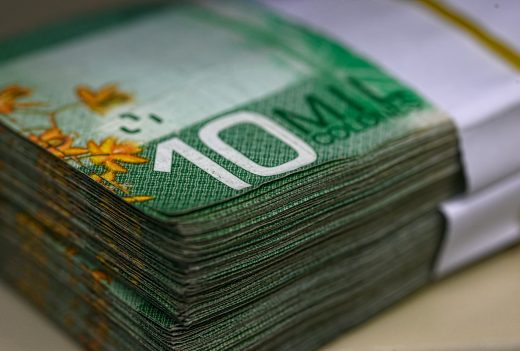 Costa Rica
2540 views
Costa Rica unemployment rate drops to 19%
The Tico Times
-
March 4, 2021
Unemployment in Costa Rica fell to 19.1% in the moving quarter from November to January. This maintained a downward trend…