Jacó Happenings
You'll find some new faces with both the Municipal Police and the Tourist Police. Officers in charge of the Tourist Police Department, next to the gas station in Herradura on the
Costanera Highway
, are Cristian Monge and Elidier Bogantes. The emergency number is 2637-7545. Lt. Osvaldo Rodríguez heads the Puntarenas area and his deputy chief is Nelson Ramírez Campos.
The Tourist Police Department currently has two groups of six officers each who serve the Municipality of Garabito in Jacó. The newly appointed chief of the Municipal Police is Saul Solano and deputy chief is Robin Molina. Their emergency number is 2643-1213 or 2643-3375.
Support Music in Garabito! Tonight's dinner and concert benefit, sponsored by the FalconInternationalSchool, will be at about 7 p.m. at the oceanfront El Hicaco Restaurant. Jim & Inge Wood, folk and bluegrass stars from Nashville, Tennessee, in the United States, will be featured.
Tomorrow and Sunday, you'll want to check out the Jacó Surfing Associations' first surf contest, an event promoting student surfers and education! It will be in front of the Jacó Beach Best Western Hotel.
Lizbeth Arias and Diego Naranjo, members of the Costa Rican surf team, helped form the association with Chuck Herwig of WOW Surf, Juan Calderón of Tabacón, Juan Carlos Chávez of Pacific Law, Dr. Juan Carlos Arias, of Centro de Especialidades Médicas Jacó and Dr. Selena Cubero, whose dental office is on Calle Pops.
All of these people joined with the Central Pacific Chamber of Commerce to put on this special event that will include all age groups and lots of prizes donated by businesses in the Jacó area. Come on out and support the cause!
The municipality's sports committee continues to host sports activities for children, all at the community center. This Sunday, Nov. 22, the Three Players Basketball Festival will begin at 10 a.m. and next Sunday, Nov. 29, a Taekwondo International Tournament will begin 9 a.m. All monies collected go to support sports in the canton of Garabito! If you would like to donate sporting equipment, contact the Chamber of Commerce at 2643-2853.
There will be no shortage of activities in December. Next weekend will be all about horses! The Jacó horse parade will be Dec. 5, beginning at noon in front of Maxi Bodegas with registration. The parade will begin at 2 p.m. and end at the community center at 5 pm. There will be a reception and live music with Los Titanes band.
The following weekend, Bufete Hernández Mussio y Asociados law firm will sponsor a benefit dinner-concert, featuring the national group Escats, to aid at-risk children in Jacó. The event will be Saturday Dec. 12, beginning at 8 p.m. at Hotel Amapola. For more information, please contact call Arcelio Hernandez at 2643-3058.
The Hotel Best Western will host a workshop, led by wildlife specialist Ricardo Perezduran, on the state of conservation and status of sea turtles on the Pacific coast Thursday, Dec.10 at 8:30 a.m. For more information, call 2643-1000 This is the last weekend for submission to the Palm Coast Interiors "Escape to Luxury" room makeover contest. Deadline is Monday, Nov. 30. Some lucky entrant will win a room makeover worth about $8,000. All entries must be submitted, along with a photo of the room needing a makeover and a short essay about why the room needs a makeover. For more information, see www.palmcoastinteriors.com.
–Christina Truitt
christinatruitt@gmail.com
You may be interested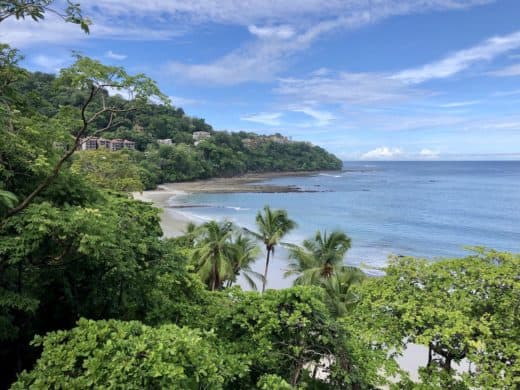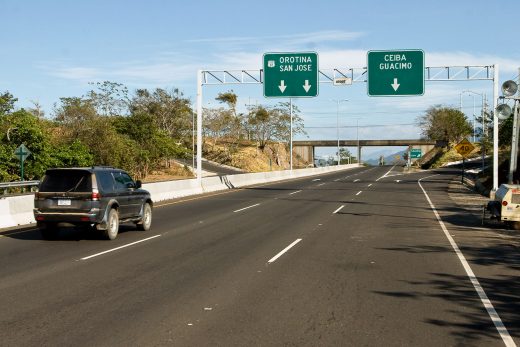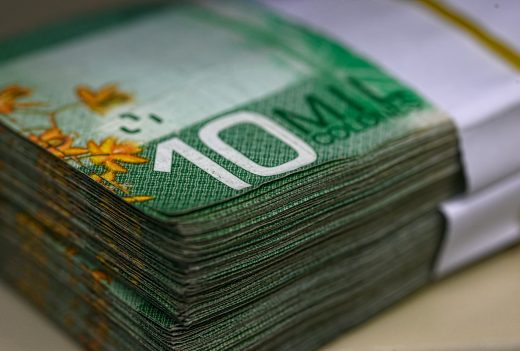 Costa Rica
2542 views
Costa Rica unemployment rate drops to 19%
The Tico Times
-
March 4, 2021
Unemployment in Costa Rica fell to 19.1% in the moving quarter from November to January. This maintained a downward trend…