Jacó Happenings
The Chamber of Commerce is working with neighbors in Play Hermosa to help preserve wildlife in the region. Every year, thousands of animals are killed while trying to cross the street, and the Hermosa Beach area is no exception.
Mitzam Fontiveros, the lead on an environmental project to call attention to this issue, is looking for sponsors to "buy a sign" to mark the route. The signs would show images of six different animals found in the area. Businesses wishing to participate in the program should call 2643-2853.
Representatives of the Central Pacific Chamber of Commerce will attend the Monteverde ExpoTour tonight. Chamber members should be sure to drop off their promotional materials at the office before noon today!
For something special to do this weekend, check out the 8th Annual Pura Vida No-Pro Surf Clinic at the Pelican Hotel, Playa Esterillos Este, Saturday from 8 .m. to 5 p.m.
This is a fun and unforgettable event staged for the benefit of the children of the Hospicio de Huérfanos in San José. Afterward, stop in at the newly remodeled Lowtide Lounge in Esterillos Oeste!
The Jacó Surfing Association needs raffle prizes for its surf contest on Nov. 28-29. This contest, which promotes student surfers and education, will include competitions for kids from grade school through university. If you would like to support this cause, please contact the chamber at 2643-2853, or write to Selena at drselejaco@hotmail.com.
The McKee Project needs help for its next spay clinic. If you would like to help, please send e-mail to me or call Katja Bader at 2643-4012. Also, if you would like to recognize someone who does good work for animals in the area, nominate that person for the next Golden Paw Award! For more information, visit www.mckee-jaco.com.
Villa Caletas Hotel this month offers the spectacular multi-cultural group Cardamomo in concert. The band is simply unique! For more information and reservations, call 2630-3020 or 2630-3000.
The holiday season is approaching and several activities are already planned. Beginning next weekend, FalconInternationalSchool will stage a dinner concert to benefit the school's music department. It will include dinner at the oceanfront El Hicaco Restaurant. Come and enjoy the music of folk and bluegrass stars Jim & Inge Wood, of Nashville, Tennessee, in the United States. Doors will open at 6:30 p.m. and the concert will begin at 7 p.m. Cost is $35 for adults and $25 for children.
On Saturday, Dec. 12, Bufete Hernández Mussio y Asociados law firm will offer a dinner concert featuring the national group Escats. This is a dinner-concert to aid at-risk children in Jacó. The event will begin at 8 p.m at the Hotel Amapola. Tickets are $50 ($30 for the concert, $20 for dinner buffet).
For more information, contact Arcelio Hernández at 2643-3058.
Now Jacó has a shoe store. It's Best Brands downtown, next to Century 21. The manager is Hazel Sánchez, and store hours are Monday through Saturday, 10 a.m. to 7 p.m., and 10 a.m. to 6 p.m. on Sundays. Stop in and check out their selection.
–Christina Truitt
christinatruitt@gmail.com
You may be interested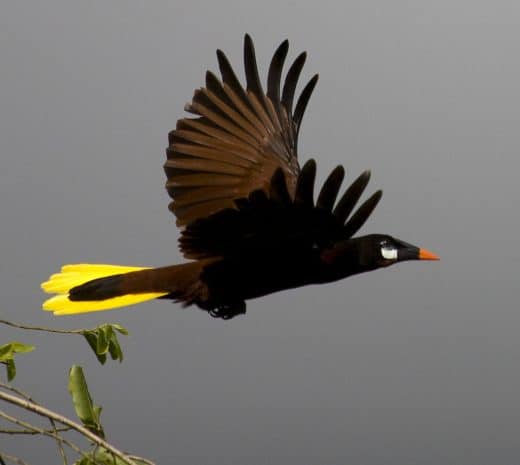 Environment and Wildlife
6367 views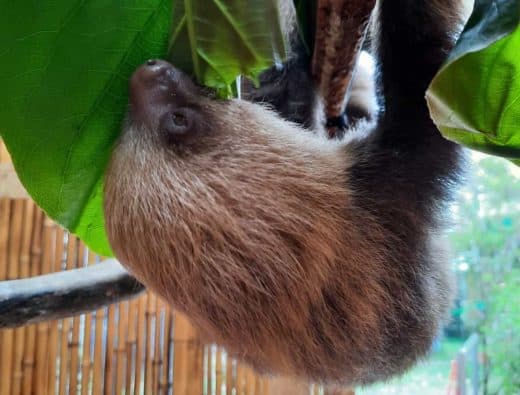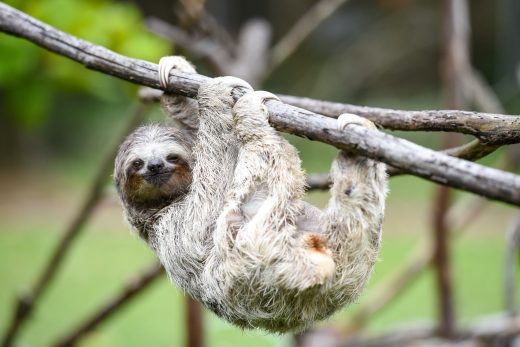 Costa Rica wildlife
15424 views
Costa Rica wildlife
15424 views
Sloths in Costa Rica: 11 Little Known Facts
The Tico Times
-
March 7, 2021
Since they were first described by naturalists in the 1700s, sloths have been misunderstood. Early scientists described the slow-moving beasts…