Flamingo/Potrero News
Flamingo resident Jean Luc Tualere hosted a special birthday party for his girlfriend, Adrianna Garron at the home of dear friends in Flamingo. Also, Jean Luc is busy making preparations for reopening his business and is doing lots of catering. If you have early holiday plans for ccatering, please make arrangements with Jean Luc!
Guanacaste Unido, S.A., is a nonprofit sports association, in Santa Cruz, in the province of Guanacaste – a province of disparity.
The vision of Guanacaste Unido is to bring children together on the pitch to help bridge the socioeconomic gap and give the children an equal opportunity on the field and confidence off the field.
A Celebratory Jamboree from 9 a.m. to noon on Sunday, Nov. 15, will kick off the third season of play at a new field in Santa Rosa! The event, open to the public, will include games for all ages and skill levels, along with food and drinks.
For more information, please contact Dustin Short, coach and founder, at kdustinshort@gmail.com.
We want to keep those with medical problems in our thoughts and prayers. These include Bonnie Taulere, Doug Evans, Paul Kowal and Kevin Johnson. Welcome home to Marcia and Ron Steiner, of Conchal and Famingo. Marcia has apparently recovered well from major ankle surgery.
Two turtle tracks were seen on the beach this past week. It's always a joy to see those! However, not so pleasant to see was all the debris (tree limbs, trash and plastics) that had washed ashore.
 Fenix is the new butcher shop in Brasilitoat the HitchingPostPlaza in office #5. You'll find organic meats prepared by Tony Kast on his farm in Hojancha. Tony delivers fresh meat to his market and other food markets throughout the area. Go by and check out the fresh fruits, veggies and meats now on sale!
–Babe Hopkins
tbabehopkins@yahoo.com
You may be interested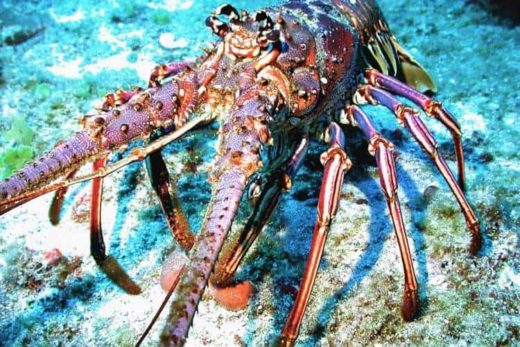 Fishing
1699 views
Central America begins ban to protect lobster
AFP and The Tico Times
-
February 27, 2021
Countries of Central America and the Dominican Republic on Monday will begin a ban to protect the Caribbean spiny lobster…