Jacó Happenings
New York-style pizza and subs can now be had in Jacó at Big Ron's NY Style Shop on Paseo Las Américas, on the main
Pastor Díaz Road
. You can dine in, take out or order delivery service at 2643-2643. McKee Project Jacó is asking for help. "Virtual parents" are needed for animals that have little or no chance to find new homes, as they are too old, care-intensive or afraid of people. You can also make donations to the spay-neuter program to help keep Garabito free of sick, homeless animals. For more information about virtual adoption, visit www.mckee-jaco.com or call Katja Bader at 2643-4012.
Naturalist Henry Kantrowitz will return to talk at the Central Pacific Women's Group meeting program Oct. 15 at 9 a.m., at Balcón del Mar. His topic will be the Playa Hermosa-Punta Mala National Wildlife Refuge in the southern part of Hermosa Beach, south of Jacó. Established in 1998, the refuge's main purpose is to protect olive ridley, green and rare hawksbill turtles. This is a great time of year to visit at night and early morning to see turtles laying their eggs and to help release the babies. The program administrator may join the women's group as well. Contributions at this meeting will go to support the program, which lacks basic infrastructure and equipment and requires more park rangers and staff during the turtle season, in addition to other needs.
A group of local business owners including Juan Calderón, Chuck Herwig, Juan Carlos Chávez, Juan Carlos Arias and Selena Cubero, as well as national team surfers Lisbeth Vindas and Diego Naranjo, have formed the Jacó Surfing Association. It is all about trying to prepare young local surfers for the pro world – surf and life – and helping to guide them through their experiences. The association is putting together a contest to promote students and surfers, education and staying in school. All age groups, from grade school through university, will have the chance to participate; students will have to bring letters from their school directors or their last grades to be allowed to compete. Businesses from throughout the Central Pacific region are donating prizes, ranging from weekends in local hotels and dinners for two to new surfboards.
The contest will be held in front of the Best Western Jacó Oct. 30 to Nov. 1. This will be a fun event attended by many representatives from the surfing business world, some of which will be looking for new team riders. Registration will be limited to 150 students and all will be preregistered – no on-site registration will be allowed. If you are interested in helping out or sponsoring the event, contact Selena at drselejaco@hotmail.com or Chuck at chucks@racsa.co.cr.
–Christina Truitt
christinatruitt@gmail.com
You may be interested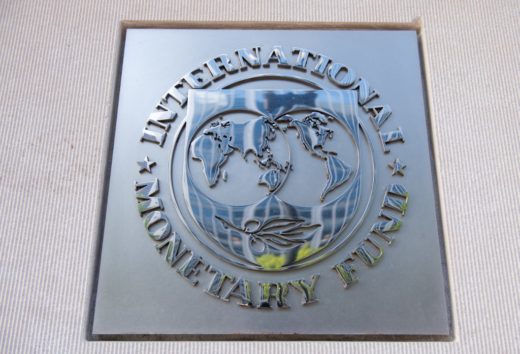 Costa Rica
1351 views
IMF approves $1.8 billion loan for Costa Rica
The Tico Times
-
March 1, 2021
The IMF approved a 36-month credit agreement for $1.778 billion dollars with Costa Rica, the entity reported Monday, which immediately…