Arenal Report
Another step forward in life at the lake: a small-animal vet who makes house calls. Dr. Rommie Raines, a veterinarian formerly based in San José, has moved with her husband to Tronadora, where she is establishing a practice based on house calls. Dr. Raines, a "media tica," speaks both English and Spanish. Her phone number is 8868-8050. The vet's recent visit to a household with three well-fed but somewhat miserable dogs had excellent results at modest cost. Speaking for the dogs, I can affirm she would be welcome anytime.
And yet another step up: Organic fruits and vegetables are now available via online ordering from a company called Natura Style, located in Bijagua on the highway between the Inter-American and Upala. Word is spreading among families around the lake, and Saturdays now find a growing group of ladies gathering at the Tilarán bus station to pick up their boxes of produce, which, except for a typically thick-skinned grapefruit, have engendered cries of approbation. rders can be placed at the company's Web site, www.naturastyle.com. Its phone numbers are 2235-7654 and 8386-0092. If enough orders are placed from the north side of the lake, the company will extend its bus deliveries to Nuevo Arenal. It also distributes a variety of other organic products, such as dairy, eggs, meat, fish, sauces, snacks, supplements and medicines. The whole list and an order form are available on the Web site.
La Reserva Forest Foundation finished 12th out of 75 entries in Global Giving's monthlong Global Challenge, which ended Sept. 18. La Reserva easily met the requirements for permanent status on the Web site, raking in $7,440 from a total of 104 donors; $4,000 and 50 donors were the standards that had to be met. The top recipient was Education Scholarships for Child Laborers in India, which received $27,686. As members of Global Giving, La Reserva can now receive donations from many different sources, including corporations and charities.
–Alex Murray
alex.murray37@gmail.com
You may be interested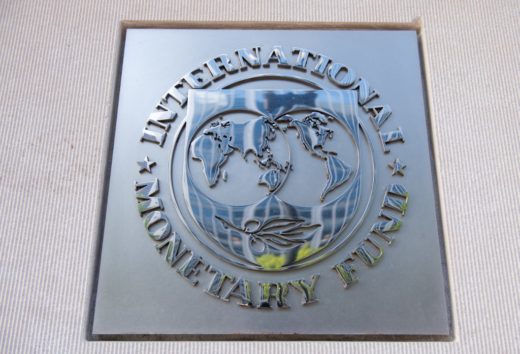 Costa Rica
1351 views
IMF approves $1.8 billion loan for Costa Rica
The Tico Times
-
March 1, 2021
The IMF approved a 36-month credit agreement for $1.778 billion dollars with Costa Rica, the entity reported Monday, which immediately…