Around San Juan
The Central American torch of independence passed through San Juan del Sur again this month, as part of its 387-kilometer run from Guatemala to Costa Rica. The annual run to mark Central American Independence involves more than 8,000 students in the region, but this year skipped Honduras due to protests over the de facto government there.
Before reaching the Peñas Blancas border crossing with Costa Rica, the torch came through San Juan del Sur and was met with a parade and festivities in the park, highlighting the weekend. The parade included bands from local schools, which are groups that combine music and choreographic rhythms, composed by the students.
Congratulations are in order. Last month at the 2009 American Library Association Annual Convention in Chicago, three library programs from throughout the world were chosen to be awarded the ALA Presidential Citation for International Innovation. The Hester J Hodgdon Libraries
For All Program- founding entity of the San Juan del Sur Biblioteca Movil – was one of the three chosen. The awards were given by ALA president James Rettig and were for the significant contributions to the communities they serve. The other two winners were for projects in Africa and China.
Sjds Biblioteca Movil, Peace Passers International, A. Jean Brugger Foundation and Community Connect, with the help of the American Airlines Ambassador program, recently collaborated to bring eight bins full of around 400 pounds of soccer equipment and uniforms to San Juan del Sur. The uniforms and equipment will be used to support youth sport teams throughout the area. The donations came from soccer moms, school programs and students in the United States, thanks to the solicitation efforts of the Peace Passers organization. (www.peacepassers.org).
A new nursery – one of the few outside of Catarina – recently opened in San Juan del Sur. Vivero Fundacion Tierra offers plants palms and ornamentals, fruit trees, ceramic pots and good dirt! Call them at 8465-3130. They are located across from Mauricio's Pizzeria and are a welcome addition to the neighborhood.
The new Bonnie Lassie Luxury Spa (tel. 8903-7080) is open at the Casa Marina Condominium Hotel on the malecon. The spa, open daily, offers massages, pedicures and is selling a variety of hand made soaps and essential oils.
The Farmers' Market opened earlier this year at the SportsCenter and is thriving every Saturday from 9 a.m. to 12 noon.
A variety of home made baked goods, specialty vegetables and handicrafts, natural health products and a surprising variety of goods that pop up each week make this a unique mercado and a great place to hang out with expats and Nicaraguan friends and vendors.
Katie and Scottie make bagels to sell, and Dave of Big Wave Dave's brings gourmet greens and veggies from Managua. The variety is different each week.
San Juan is sporting a new municipal recycling program and is making presentations in the schools. With the help of Community Connects Program directors Dariel Potoy and Jon Thompson. Recycling centers that cost $100 each are being placed at each school. Donations of time and money are needed to see that all schools can take advantage of the program. Small recycle centers – for cans plastic, etc., are available for business and cost $10 each. Twenty six businesses are participating and more are joining as the word gets out.
Since July 31, over 500 pounds of recyclable plastic has been collected. Check out the project at www.reciclajesjds.com.
To participate, e-mail Jon at Jon@communidadconnect.org, or call 8639-3332.
All of this community news has a new and hopeful feel to me, and I hope to you, too. Stay solvent. Stay dry.
–Jane Mirandette
janem101@aol.com
You may be interested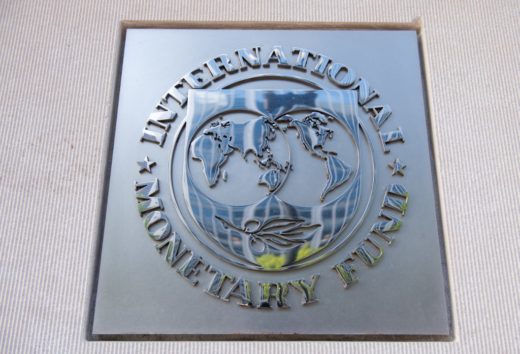 Costa Rica
1351 views
IMF approves $1.8 billion loan for Costa Rica
The Tico Times
-
March 1, 2021
The IMF approved a 36-month credit agreement for $1.778 billion dollars with Costa Rica, the entity reported Monday, which immediately…