Notes from Puerto Viejo De Talamanca
Jennifer Lynne Ziemann, a self-taught artist of six years from the U.S. state of South Carolina, is currently focusing her talents on life on the Caribbean. Jennifer has lived in Punta Uva for a year. Her acrylic paintings of beach scenes, palm trees, animals and more, as well as her painted walking sticks, are on sale at Caribeans in Puerto Viejo. Jennifer's artwork is priced as "negotiable," as she wants her art to be available for all who appreciate it. She is also willing to barter and teaches art classes to children. Contact her at 2759-9110 or peaceatlast.z@gmail.com.
Many people have asked me where they can get vegan food in the area. Here is a list I compiled: Soda Lidia, for coconut rice and beans, plantains, fruit and patacones with refried beans; Bread & Chocolate, for bagels, jerk potatoes, gazpacho, veggie sandwich (no cheese, add avocado on bagel), peanut butter cups, vegan chocolate cake (bread is not vegan); Peace & Love, for veggie sandwich (no cheese, add avocado), salad, bruschetta; Caribeans, for vegan baked goods and coffee with soy milk; Jammin' Juice and Jerk, for veggie sampler plate, tacos, excellent juicer drinks; Veronica's, for seitan, rice and beans with salad, patacones; Loco Natural, for tempeh, tofu, veggie stir-fry, super salad; Café Viejo, for veggie pizza (no cheese), pastas, grilled veggies, fried veggies; Chile Rojo, for vegetarian sampler plate, vegan sushi; The Beach Hut, for tropical salad (ask for vegan dressing); La Pecora Nera, for pasta, salad; Miss Holly's, for salad, hummus, veggie sandwich (Caribbean Roll – johnnycake is not vegan); Casa del Pan, for veggie sandwich (no cheese, add avocado) and salad; Jardín del Angel, all vegetarian and vegan, daily specials, great salad; Selvin's, for the excellent vegetarian plate; and Maxi's, for vegetarian plate with Caribbean sauce.
September and October are typically sunny with calm seas on the Caribbean. It's a perfect time to snorkel, dive, kayak and enjoy the sunshine here.
–Wendy Strebe
reservations@cashewhilllodge.co.cr
You may be interested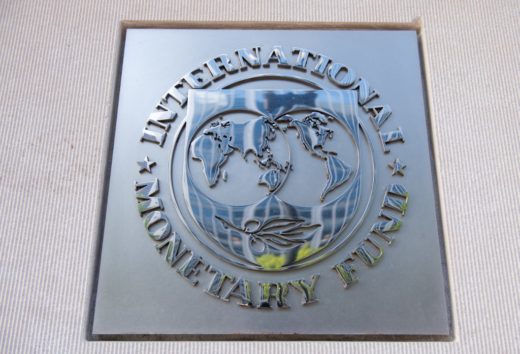 Costa Rica
1349 views
IMF approves $1.8 billion loan for Costa Rica
The Tico Times
-
March 1, 2021
The IMF approved a 36-month credit agreement for $1.778 billion dollars with Costa Rica, the entity reported Monday, which immediately…