Costa Rica celebrates Independence Day
Costa Rica will celebrate its independence from Spain Tuesday with festivals and parades.
A torch relay that began on Monday in the northwestern province of Guanacaste ended in Cartago, the old capital east of San José, with the singing of the national anthem.
Early evening Monday, children flooded the streets of areas like the eastern San José neighborhood of San Pedro with candlelit lanterns, a Costa Rican tradition.
On Tuesday, parade participants and enthusiasts are set to fill Avenida Segunda and Avenida Central in downtown San José, as well as cities and towns throughout the country, with marching bands and marchers in traditional dress to commemorate the 188th anniversary of Costa Rican independence. Major roads leading into the capital and other towns will be blocked for the event.
The raising of the flag and the singing of the national anthem will take place at 10 a.m. Tuesday at San José´s Parque Nacional.
"I think it´s important to remember this day in our history," said Diana Mora, 28, of Cartago. "We´re a small country, but we have accomplished a lot in 188 years. We´ve established a democracy on our own and developed great systems for education, social security and health care and I think we should be proud of that."
Costa Rica gained its independence in 1821 from Spain. At the time, Spain and Central America´s rule was in the hands of King Ferdinand VII.
After a series of rebellions between 1811 and 1814, the Congress of Central America declared the isthmus independent from Spanish rule on Sept. 15, 1821.
Most of the seven nations that make up Central America consider Sept. 15 their independence day.
Central American countries commemorate Sept. 15 with a passing of the torch from one country to the next. The torch arrived in Costa Rica on Sunday morning at 11 a.m.
In light of the debacle in Honduras (see separate story), the torch did not pass through that country. Instead, ousted Honduran President Manual Zelaya carried it through Nicaragua.
You may be interested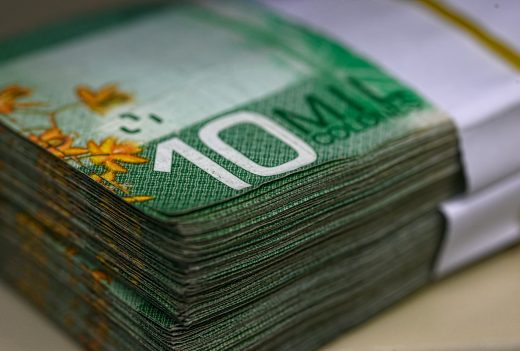 Costa Rica
2539 views
Costa Rica unemployment rate drops to 19%
The Tico Times
-
March 4, 2021
Unemployment in Costa Rica fell to 19.1% in the moving quarter from November to January. This maintained a downward trend…