Flamingo/Potrero News
<!– /* Font Definitions */ @font-face {font-family:"Cambria Math"; panose-1:2 4 5 3 5 4 6 3 2 4; mso-font-charset:0; mso-generic-font-family:roman; mso-font-pitch:variable; mso-font-signature:-1610611985 1107304683 0 0 159 0;}@font-face {font-family:Calibri; panose-1:2 15 5 2 2 2 4 3 2 4; mso-font-charset:0; mso-generic-font-family:swiss; mso-font-pitch:variable; mso-font-signature:-1610611985 1073750139 0 0 159 0;}@font-face {font-family:Minion-Regular; panose-1:0 0 0 0 0 0 0 0 0 0; mso-font-charset:0; mso-generic-font-family:roman; mso-font-format:other; mso-font-pitch:auto; mso-font-signature:3 0 0 0 1 0;}@font-face {font-family:Minion-Bold; panose-1:0 0 0 0 0 0 0 0 0 0; mso-font-charset:0; mso-generic-font-family:roman; mso-font-format:other; mso-font-pitch:auto; mso-font-signature:3 0 0 0 1 0;}@font-face {font-family:Futura-CondensedBold; panose-1:0 0 0 0 0 0 0 0 0 0; mso-font-charset:0; mso-generic-font-family:swiss; mso-font-format:other; mso-font-pitch:auto; mso-font-signature:3 0 0 0 1 0;} /* Style Definitions */ p.MsoNormal, li.MsoNormal, div.MsoNormal {mso-style-unhide:no; mso-style-qformat:yes; mso-style-parent:""; margin-top:0in; margin-right:0in; margin-bottom:10.0pt; margin-left:0in; line-height:115%; mso-pagination:widow-orphan; font-size:11.0pt; font-family:"Calibri","sans-serif"; mso-ascii-font-family:Calibri; mso-ascii-theme-font:minor-latin; mso-fareast-font-family:Calibri; mso-fareast-theme-font:minor-latin; mso-hansi-font-family:Calibri; mso-hansi-theme-font:minor-latin; mso-bidi-font-family:"Times New Roman"; mso-bidi-theme-font:minor-bidi;}.MsoChpDefault {mso-style-type:export-only; mso-default-props:yes; mso-ascii-font-family:Calibri; mso-ascii-theme-font:minor-latin; mso-fareast-font-family:Calibri; mso-fareast-theme-font:minor-latin; mso-hansi-font-family:Calibri; mso-hansi-theme-font:minor-latin; mso-bidi-font-family:"Times New Roman"; mso-bidi-theme-font:minor-bidi;}.MsoPapDefault {mso-style-type:export-only; margin-bottom:10.0pt; line-height:115%;}@page Section1 {size:8.5in 11.0in; margin:1.0in 1.0in 1.0in 1.0in; mso-header-margin:.5in; mso-footer-margin:.5in; mso-paper-source:0;}div.Section1 {page:Section1;}–>

Potrero pioneer Hart Preston, 99, passed awayJuly 20 in Santa Monica, California. Hart was one of the first developers inPotrero back in 1974. He was a person who helped the community and will be missedby all who knew him.
A great organic market began two weekends ago,July 31 in Flamingo at La Plaza and Aug. 1 in Tamarindo at Witch's Rock SurfCamp. Maxwell's has also started offering a nice organic market with freshproduce and fish every Friday from 2 to 5 p.m.
Our deepest condolences go to Flamingo residentDavid Spell for the recent passing of his father, who had been ill for sometime. David had the chance to spend a month with him beforehand, which will be atreasured memory for him.
El Castillo Potrero Bakery is under new leasemanagement. David Ellis,former owner of three restaurants in the U.S. city of Los Angeles, is nowserving outstanding Chicago beef, Italian sausages, bratwurst, chili dogs,pizza, Asian chicken salad, beef patties and other wonderful choices. He's openfor breakfast, lunch and dinner.
Tomorrow is Mother's Day in Costa Rica, socheck around for fun events and specials in the area. For example, Susan Adams of the GaleríaPelícano group will be offering her artwork today at Marie's in Flamingo's LaPlaza. The Monkey Bar in Flamingo is also celebrating Mother's Day.
A big welcome to my 16-year-old niece, Haley Rowland, and herchildhood girlfriend Dani Vignos,also 16, from northern California, who have returned for a second trip to CostaRica and Nicaragua. The two volunteered for a week last year at the Nuestros PequeñosHermanos orphanage in San Jorge, Nicaragua, and also spent a week here inFlamingo. They were so touched by their experience that they decided to return,bringing much needed items for the baby orphanage at Casa Asis.
–Babe Hopkins
tbabehopkins@yahoo.com
You may be interested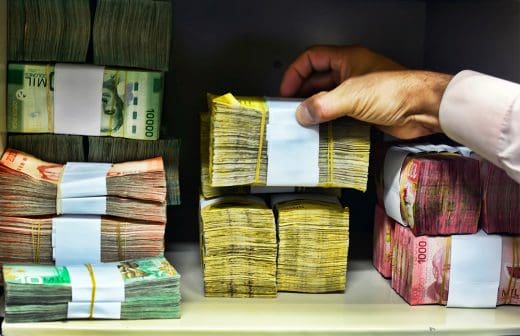 Costa Rica
1081 views
The compromises Costa Rica made with the IMF
The Tico Times
-
March 2, 2021
Costa Rica will receive a three-year, $1.78 billion loan from the International Monetary Fund as part of the financial entity's…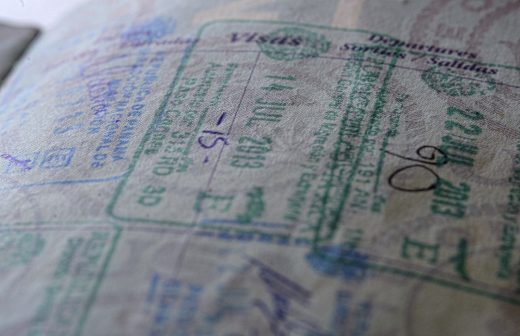 Costa Rica
2813 views
Costa Rica extends tourist visas until June 2
Alejandro Zúñiga
-
March 2, 2021
The Immigration Administration (DGME) announced late Monday night that tourists who entered the country before December 1, 2020, can have their visas…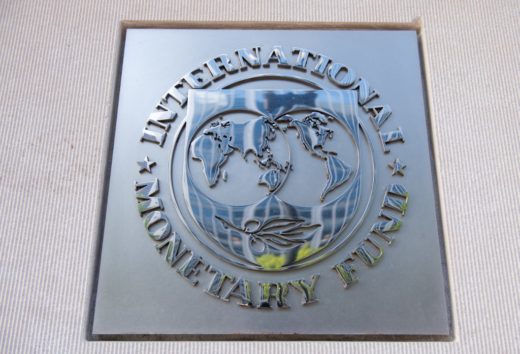 Costa Rica
1353 views
IMF approves $1.8 billion loan for Costa Rica
The Tico Times
-
March 1, 2021
The IMF approved a 36-month credit agreement for $1.778 billion dollars with Costa Rica, the entity reported Monday, which immediately…