Tamarindo Talk
Costa Rican PGA golf professional Manuel Emilio Moreno, a 2000 Costa Rican golf champion, is now in charge of the Tamarindo Diria driving range adjacent to the Tamarindo airport, two kilometers outside of town. For those who want to learn the sport or raise their level of play a bit, Moreno offers golf lessons every day. Lessons cost $30 each or $120 for five. Kids' lessons are offered Sunday mornings at 8 for ages 5 to 12, for $6 per child. A teen clinic is offered Sundays at 9 a.m., also for $6 per person. Equipment rental is free for lessons. The Tamarindo Diria driving range is also available for unlimited practice for $10 per day. Open daily from 6 a.m. to 5 p.m., it has eight practice greens, 15 teeing areas, a chipping and pitching green, two green-side bunkers, one fairway bunker and a ninehole putting green. For more information, call Manuel at 8851-8060.
Alvaro Ramírez and family have opened a new restaurant and bar called Qué Tuanis, just past Floristería Cristal on the road to Huacas. Their lineup includes Monday ladies' night, Tuesday and Saturday karaoke, Wednesday cantina night, Thursday live music and Friday two-for-one liquor and music videos.
The next meeting of the Surfrider Foundation Tamarindo Chapter will take place July 30 at 7 p.m. at the Surf Club Sports Bar in Playa Langosta. Everyone is welcome to attend. For more information, contact Mike or Wendy Clifford at [email protected] or Brian Bratton at [email protected] or 8825-4563.
If you're looking for a place to board your pet while you're away, Isabel's Friends Dogs and Cats Boardings in La Garita offers a healthy, safe environment where your pet can stay with other animals under supervision. For info, call 2653-5039 or 8899-8292, or e-mail [email protected].
The community is mourning the loss of Alfredo "Cartucho" Siberón, who drowned July 5 in a surfing accident at Playa Negra. Cartucho had worked as an International Surfing Association-accredited judge with the Surf Federation of Costa Rica. He had many friends and will be sorely missed.
–Ellen Zoe Golden
You may be interested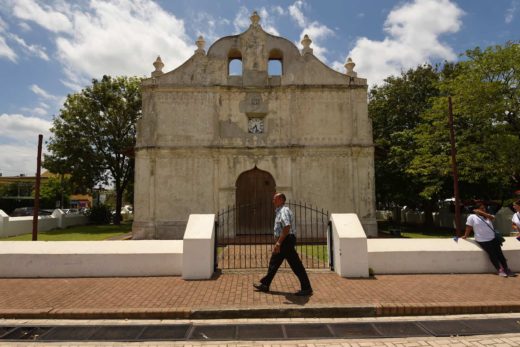 Sloth Sundays
199 views
Slothy Sunday: Sloths and selfies
Jillian Vander Vinne / Toucan Rescue Ranch
-
July 25, 2021
From a very young age, I loved animals, a fascination to an almost obsessive degree. I grew up surrounded by…