Tamarindo Talk
Despite a lower profile, the Tamarindo Improvement Association (APMT) continues working on its programs to promote the betterment of the community for both residents and visitors. Financing beach cleanups and the police and lifeguard programs is an ongoing struggle for the organization. Within the last year, association membership has dropped from 150 paid members to fewer than 20 in the current period. This lack of financing has added to the strain of maintaining these important programs.
"The community, including residents, developers, investors and entrepreneurs, should understand that if they do not participate, they are damaging Tamarindo, both the community and our visitors, because we are destroying our tourist destination," said APMT Board President Federico Amador.
In addition, the all-important plan regulador (zoning plan) sits stalled at the National Institute for Housing and Urban Development (INVU) because of a $7,000 debt owed to consultants who worked on the project with the association and the Santa CruzMunicipality.
Fortunately, for the time being, some strategic alliances have been struck to help maintain the critical programs that keep Tamarindo afloat. For example, Surfrider Foundation Tamarindo is jointly supporting the beach-cleaning service. Pro Tamarindo Group has been actively involved in building a new police station, as well as maintaining the location occupied by the police officers at present. Key members of the community regularly organize fundraisers for the Tamarindo Lifeguards.
The APMT has a new Web site, www.apmtcr.org, to keep up communication with the community. For more information, e-mail info@apmtcr.org. Account numbers for donations or memberships are 200-02-145-000762-7 at Banco Nacional and 907345920 at BAC San José.
Big talk around town: One of the key issues facing Tamarindo right now is the recent pronouncement of the Constitutional Branch of the Supreme Court (Sala IV), halting all construction within the first 500 meters of the beach to protect leatherback turtle nesting sites. Updates to follow.
Surfrider Foundation Tamarindo's monthly meeting will take place at Surf Club Sports Bar in Playa Langosta June 25 at 7 p.m. For more information, contact Mike or Wendy Clifford at mwcl4d@hotmail.com, or Brian Bratton at brian_bratton@yahoo.com or 8825-4563.
–Ellen Zoe Golden
ellenzoe@aol.com
You may be interested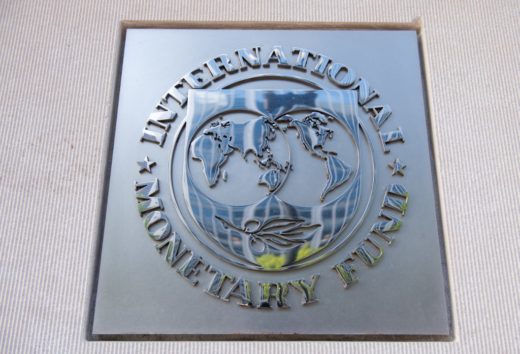 Costa Rica
1349 views
IMF approves $1.8 billion loan for Costa Rica
The Tico Times
-
March 1, 2021
The IMF approved a 36-month credit agreement for $1.778 billion dollars with Costa Rica, the entity reported Monday, which immediately…