Tamarindo Talk
Thanks to the Surfrider Foundation Tamarindo, Costa Rica will join Australia, Canada, England, France, Ireland, Japan, Mexico, New Zealand, the United States and many more all over the world in participating in International Surfing Day June 20.
The local event will take place at Hacienda Pinilla from noon to sunset, and will feature live music on the beach by rock bands The Banana Kings and The Leatherbacks, free giveaways by local surf shops, demos by Surftech, free food, volleyball, boccie ball and the showpiece of the day: a 45-minute "Junior Jam" surf expression session in which kids under 15 can show their skills and win great prizes.
The cost for the event is $20 ($10 for nationals). The first 50 people to buy tickets will be automatically signed up for Surfrider membership. All proceeds from the day will benefit the Tamarindo Surfrider Foundation's beach cleanup program and the Tamarindo Lifeguards. The money will pay the salaries of the employees who clean up the beach and keep it protected and safe. For information and to purchase tickets, contact Brian Bratton at 8825-4563 or [email protected].
The former Tamarindo Hostel, which sat empty next to Lazy Wave Restaurant for some time, has reopened as La Oveja Negra Hostel under new owners Wenceslad Mendioroz and Santiago Alcoba. The newly renovated hostel features Wi-Fi, an Internet café, a game room with pool table and its own water treatment plant – a major plus for the town, considering that the previous inhabitants were cited for dumping dirty water into the ocean. For information, call 2653-0005.
While Laetitia Deweer, president of the nonprofit CEPIA, is on maternity leave, Lucía Blanco is acting as director of the organization. She can be contacted at cepia [email protected].
Recycling day this month is tomorrow, June 13. Now, in addition to your household's recyclable material, you can drop off anything you'd like to donate to the Red Cross at the same location. This includes old clothes, bedding, kids' toys and books and old kitchenware. For more information, call 8863-5122 or e-mail [email protected], or check out the blog www.tamarindorecycles.blogspot.com.
–Ellen Zoe Golden
You may be interested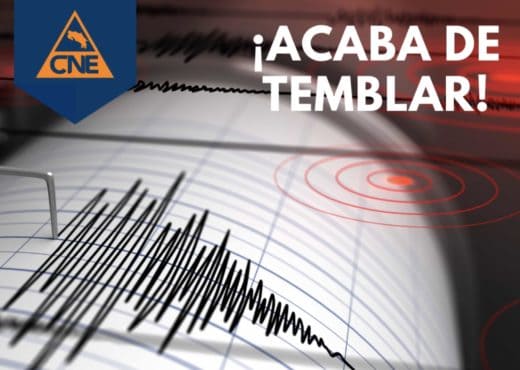 Costa Rica
12 views
Magnitude 4.9 earthquake rattles Costa Rica
Alejandro Zúñiga
-
May 14, 2021
A magnitude 4.9 earthquake shook much of Costa Rica at 9:33 a.m. on Friday, the Volcanological and Seismological Observatory of…