Blind man runs for president of Costa Rica
Oscar López has his sights set on Casa Presidencial.
The 38-year-old legislator, who has been blind from birth, says he has the experience and the vision to confront many of the problems Costa Rica faces today, listing the financial crisis, poverty and crime as three.
"I am quite sure that Costa Rica is ready to be governed by someone who has learned to see life through the eyes of the soul," said López, who will run with the Accessibility without Exclusion Party (PASE), which he helped create.
Diagnosed with r etinitis pigmentosa at birth, López has faced a constant struggle to improve the lives of family, friends and fellow citizens. He lived with his grandparents, uncles, parents and five siblings, growing up in a dirt-floored and rusty-roofed home in San José torn by poverty and alcoholism.
With his father´s encouraging words "to swim against the current," he achieved a bachelor´s degree and continued on to study law. He became president of the National Foundation of the Blind and was the country´s representative to a United Nations Development Program commission, tasked with protecting the rights of disabled people in the world.
He was elected to the legislative assembly in 2006 and came with the direct mission to defend the disabled, the elderly and the disadvantaged. Now, he claims to be the first blind man to run for the country´s highest office.
In the upcoming 2010 election, he faces Liberation Party candidate Laura Chinchilla (who also hopes to give Costa Rica a first in the election of a female president), Citizen Action Party candidate Ottón Solís and Rafael Angel Calderón with the Unity Party, among others.
You may be interested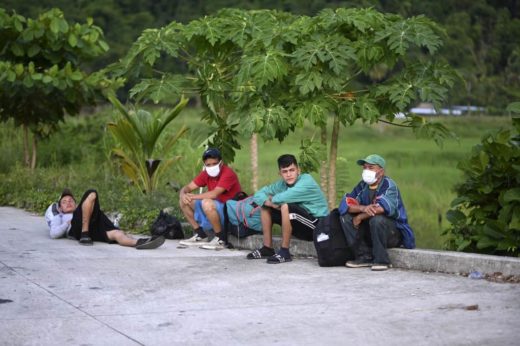 Central America
3741 views