Tamarindo Talk
Red Bull energy drink brought together the bride and groom at a recent wedding at the TamarindoDiriaBeach and Golf Resort.
Model Paola Ramírez, a Miss Costa Rica finalist who has appeared in SoHo magazine and a Kumbia All Starz video, won a Formula One Red Bull contest in 2007 and became a Red Bull girl who, among other things, represented Costa Rica at the Monaco Grand Prix. During this contest, she met Hayes Wheelless, Red Bull marketing manager for Central America. The two were married recently in front of 90 guests at the Tamarindo Diria hotel gardens.
At the reception afterwards, dancing with the bride and groom to the band Vino Tinto, was famous motor-sports competitor Travis Pastrana, who has won championships and X Games gold medals in several events, including supercross, motocross, freestyle motocross and rally racing. He appears on MTV's "Nitro Circus" in the United States. As a matter of fact, "Nitro Circus" had a full contingent down; also kicking up their heels were wedding guests Andy Bell, a former freestyle motocross champ, as well as executive producers Jeremy (aka "Tenacious") Rawle and Gregg Godfrey.
The skate park in Tamarindo recently hosted the national skateboard team during a photo shoot for Blast magazine. Hitting the bowl were Olman Torres, Esteban Quesada, William Conejo, Alonso Garro and Tony Sosa. The team then took a tour of Guanacaste, including Abangares, Cañas, Liberia and El Coco.
Olga's Coffee Shop has relocated to the front of Voodoo Lounge, and is open every day from 6 a.m. to noon. Of course, Olga Benjamin still specializes in her organic coffees and healthy iced teas and smoothies, but you can now get gluten-free breakfast and full breakfast options as well.
–Ellen Zoe Golden
ellenzoe@aol.com
You may be interested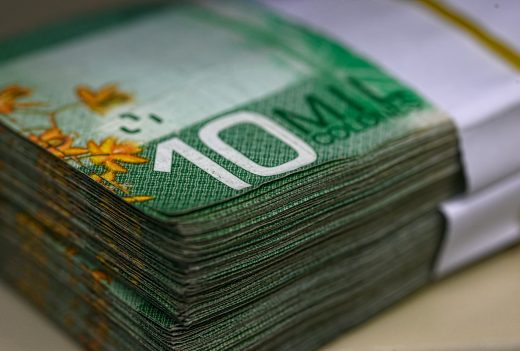 Costa Rica
2538 views
Costa Rica unemployment rate drops to 19%
The Tico Times
-
March 4, 2021
Unemployment in Costa Rica fell to 19.1% in the moving quarter from November to January. This maintained a downward trend…