Granada Gossip
The "green" season is upon us and I am truly enjoying the rain. I am always amazed how the countryside can go from dusty brown to lush green with only three rains! Granada is picking up and there are tourists on the streets enjoying many of the low-season offers available. Calle La Calzada is busy as usual and there are several new openings.
Las Leyendas Restaurant is now open just across from Nectar and offers Nicaragua fast food. Hotel Casa Blanca is also open and offering low-season specials.
On the square, Restaurant Tropical is under new ownership so stop by and check it out. On Calle Libertad, Voodoo is a new bar that's open and serving up some great food. You have to try the fresh Jalapeño Poppers if you like hot and spicy.
The La Calzada Centro de Arte is having a special Moonlight Madness Martini Masquerade on June 5 from 7 – 9 p.m. Wear a mask and get a free raffle ticket!
There will be Green Apple Martinis, Chocolate Martinis and the special Blue Flash Martini, plus artwork and hors d'ouevres, all for 150 córdobas per person.
Don't forget that you can order your  favorite Café de Arte cakes, pies, quiches and more through the CalzadaArtCenter.
So for your next special occasion, take a special dessert.
–Janice Gallagher
Janicegal@gmail.com
You may be interested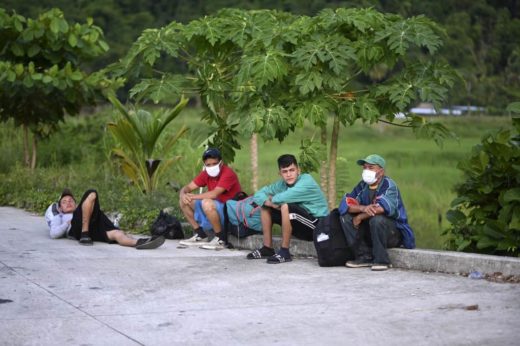 Central America
3740 views