Manuel Antonio/Quepos Tidings
La Hacienda Restaurant is having a jam session May 24 from 1 to 4 p.m. All are invited to eat, drink and be merry. The restaurant has built a special barbecue box called the LaHa Caja to make great ribs and chicken. Kezirah (formerly known as Fuzzy Rojas) will be bringing her band from San José for the event. For more information, call Bill or Tracy Maue at 2777-3473.
If you are looking for live music for a special event, there are a number of options in our area. Performances by one to four musicians can add a special touch to a wedding, birthday or other event. For more information, call Anita at La Buena Nota at 2777-1002.
Jennifer Rice
monoazul@racsa.co.cr
& Anita Myketuk
buennota@racsa.co.cr
You may be interested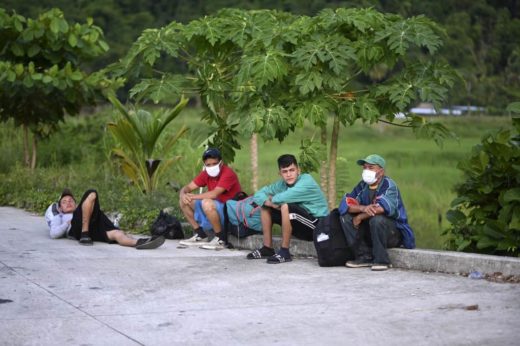 Central America
3741 views