Jacó Happenings
Get out your dancing shoes for Villa Caletas' concert of the month: Sonámbulo, tomorrow at 5:30 p.m. The group's "psychotropical" genre is a fusion of African, Latin, traditional American and modern rhythms with a contemporary sound and aesthetic, predominantly driven by high-energy dance rhythms. Band members come from Costa Rica, Cuba, Colombia and El Salvador, and this rich cultural mix is evident in their music and unusual instrumental lineup. For more information, call 2637-0505.
Club Congas is now featuring salsa lessons Fridays at 8 p.m. Saturday nights feature Cuban salsa and a live show. On May 3, the Rey Ruiz and Tomasito Cruz Show will be coming to the club. For information and reservations, call 8350-0808 or visit www. tomasitocruz.com or www.congasjacobeach.com. Congas is on Boulevard Street, 300 meters north of Pizza Hut, in the old Fusion location.
It's not too late to get your team together and sign up for the 2009 Bulo-Daystar Outrigger Canoe Competition, presented by Daystar Properties and Kayak Jacó next weekend at Bahía Encantada Condominiums.
The fun starts with a sunset Bulo Beach Party for all contestants May 2, followed by the competition in various categories May 3. The cost of inscription is $120 per team. There will be no surf landings in the outriggers, which will remain offshore throughout the event, with participants shuttling out to them. For information and to register, contact Kayak Jacó at bulo@kayakjaco.com or 2643-1233. For lodging information, contact Daystar Condos at www.daystar-properties.com or 2643-1290.
There are other reasons to visit the Central Pacific next weekend. Not only are the finals of this season's National Surf Circuit to be held in front of Terraza del Pacífico hotel in Playa Hermosa, but two big concerts are also coming to the region. In conjunction with the surf contest, Gentleman & the Far East Band is set to perform at Terraza del Pacífico May 2 at 10 p.m. For more of a reggae flair, the world-famous Alpha Blondy will perform at Docelunas Hotel with his 12-piece band Solar System; for more information, call Docelunas at 2643-2211. National bands Unity and Fuerza Dread will also give performances.
The local municipality has been building up its sports committee and adding a focus on judo and tae kwon do. Last month, a Garabito judo tournament was held involving 10 teams from around the country. This month, the focus was on tae kwon do.
In addition, locals Steven Alvarado and Reinier Arce represented the Central Pacific region in a tae kwon do event in Honduras last month. They won first place in the youth and adult categories and were selected to represent Costa Rica in El Salvador this week. Max Jorge Manzanares, a coach for the Garabito sports committee, said they will continue to train for the Alajuela 2010 National Games.
The committee is always looking for sports equipment to help build up the department. If you have any new or used equipment to donate, please contact the Central Pacific Chamber of Commerce at 2643-2853. To contact the sports committee directly, call 2643-4020.
Chamber of commerce members Daniel and Leah Woodley of Commercial Kitchen Marketing have helped put together a fantastic program for tourism in our region.
The Costa Rica ServSafe Certification Program aims to train instructors in safe food handling and alcohol serving. The idea is to teach the U.S. National Restaurant Association ServSafe course to several existing teachers in Jacó and to accredit them to teach the class locally to students and businesses.
Jacó high school director Fernando Pusey and teachers Milena María Madrigal and Mayra Yansie Sandoval were selected to fly to Washington, D.C., to take courses at the National Restaurant Association headquarters last week.
–Christina Truitt
christinatruitt@gmail.com
You may be interested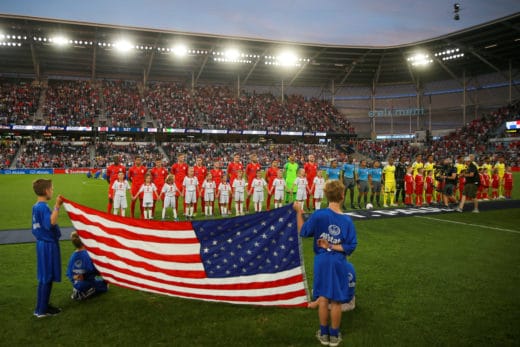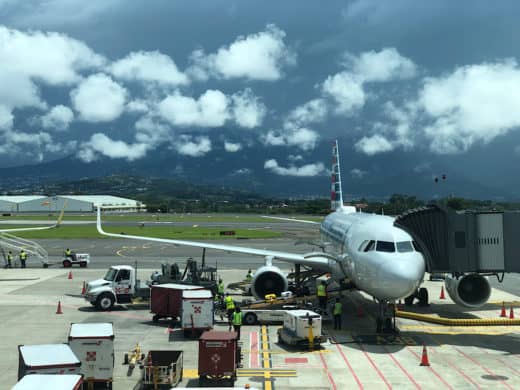 Business
9 views
PSA: Airlines end flexible travel waivers
The Tico Times
-
May 5, 2021
Many U.S. airlines have ended flexible travel waivers that allowed travelers to change or cancel flights at no cost during…