Call Center Industry Prepares for Major Boom
MANAGUA – As two new bilingual call centers set up shop in Nicaragua's tax-free zones and a third outsourcing giant expresses interest in following suit, investment-promotion agency ProNicaragua is scrambling to update its database of English-speaking Nicaraguan workers, estimated to be around 10 percent of the country's working-age population.
In the agency's first two surveys in 2004 and 2007, some 6,500 English-speaking Nicaraguans registered. About two-thirds are considered "highly proficient" in the language, according to ProNicaragua investment promotion manager for contact centers María José Guerrero.
U.S. companies looking to cut costs by paying qualified workers in the developing world a fraction of what they would pay U.S. employees are showing a new interest in Nicaragua, as labor costs in neighboring Costa Rica and El Salvador – until now the region's main outsourcing hubs – rise amid a shortage of qualified English-speakers.
In Costa Rica, there are already 15,000 English speakers working in call centers, and the Costa Rican Investment Promotion Agency (CINDE) estimates another 7,000 will be needed to sustain the expected growth rate by the end of this year, a demand that the country's dwindling bilingual labor pool may not be able to meet (TT Sept. 21, 2007).
Though there are an estimated 10,000 English-speaking Nicaraguans, less than a fifth of them are currently employed in call centers here.
A bilingual client service representative in Nicaragua makes about $400 a month, a supervisor about $700 and a manager up to $1,500, all lower than in neighboring Costa Rica.
"Salaries have gone up and it's not costattractive anymore (in Costa Rica)," said Guerrero. Nicaragua's bilingual labor force remains largely "untapped," she said.
"Nicas are fast learners, loyal and committed. Because there aren't a lot of job opportunities here, turnover and attrition rates are low," she said.
During ProNicaragua's third survey of English speakers here, rows of young Nicaraguan candidates waited in a file of chairs at the Holiday Inn in Managua last week.
"It's really hard to find a job, even if you speak English," said a nervous looking- Lino Davila, who said it was his first time applying for a job. A Granada resident, Davila, 20, attended the private English-languageNotre DameSchool in Managua and now attends the Universidad Americana in Managua, where classes are also taught in English.
There are now five bilingual secondary schools and four bilingual university programs in Nicaragua, according to ProNicaragua.
"I heard they are getting some investments from Americans or foreigners," he said, hopeful of a job opportunity.
New CallCenter Investment
ProNicaragua held the screening event last week because global contact center giant Teleperformance is evaluating the possibility of investing here and requested an updated database of the English-speaking workforce.
Teleperformance employs some 65,000 worldwide.
Another call center operator, eTelecare Global Solutions Inc., announced last month it has acquired a majority stake in Almori BPO Services Inc., a Texas-based company that provides outsourced services for U.S. health clinics from its call center in the Invercasa building in downtown Managua.
eTelecare bought a 70 percent stake in Almori for $2.1 million and is scheduled to open- its operation here at the end of the year, providing support services to its Fortune 500 client base.
Almori and eTelecare combined are expected to invest some $12 million in Nicaragua over the next three years and create more than 2,000 jobs.
eTelecare CEO and President John Harris said the same time zones and proximity to the United States have made Central America "increasingly attractive" for outsourcing operations.
"Its liberalized, high-growth economy, strong U.S. and Canadian cultural affinity, robust telecommunications infrastructure, and large pool of skilled multi-lingual workers are also strong selling points," Harris said in a statement.
"Nicaragua in particular has a growing, largely untapped supply of skilled residents available at rates that are competitive with those of other Central American countries, such as Costa Rica and Panama," said Harris.
eTelecare isn't the only company that thinks so.
Sitel, a Tennessee-based global business outsourcing provider, inaugurated its new offices in Managua last May.
-"Sitel's arrival showcases Nicaragua as an attractive offshore platform for companies of this sector that seek countries that can offer quality human resources who can use their knowledge and abilities in international markets," said ProNicaragua director Javier Chamorro.
The Sitel call center plans to employ some 500 bilingual staff by the end of 2008. Guerrero said that another group, PatentVest, a financial analysis group that recently bought the old U.S. Embassy building in Managua, will likely demand more bilingual workers once it finishes improvements to the cavernous complex.
Mexican company Telmark also continues to grow its contact center here, which it opened last year in the Invercasa complex built by the National Commission of Free-Trade Zones during the Bolaños administration – a $3.8 million investment (NT, May 12, 2006).
Even though it's a new industry in Nicaragua, we're making steps towards a more complex (economy)," Guerrero said.
And ProNicaragua is making sure more businesses abroad hear about opportunities in Nicaragua. Earlier this year, ProNicaragua opened its first U.S. office at the Nicaraguan Embassy in Washington, D. C., and last month opened a second office at the Arkansas World Trade Center in Rogers, Arkansas. Chamorro has said ProNicaragua is looking to open similar offices in New York, California, Florida, and North and South Carolina.
Guerrero also helped to organize the first Central American chapter of the International Association of Outsourcing Professionals, which held its first meeting at the Hotel Intercontinental Metrocentro on Thursday.
Nicaragua's business processing outsourcing sector is just getting started. The Englishspeaking capabilities of the Caribbean coast are as of yet unexplored there is likely a great potential which ProNicaragua plans to probe in coming years, Guerrero said.
"We're the late bloomers," she said. The call-center sector in Nicaragua has yet to grow like in other Central American countries largely because investors tend to shy away from what they perceive as political instability in Nicaragua. But, with the glimmering Invercasa building in Managua as the poster child of the New Nicaragua, Guerrero said companies are finding a different reality once they come to visit.
"It's a perception outside the country, but once they come here, it's a different story.
They see the government is committed to foreign investment," she said.
You may be interested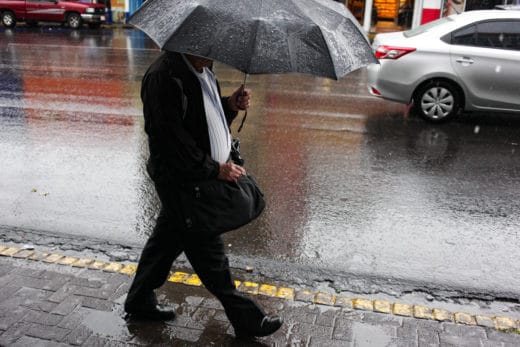 Costa Rica
136 views
Yellow Alert in much of Costa Rica due to rain
Alejandro Zúñiga
-
June 11, 2021
The National Emergency Commission (CNE) on Friday placed Costa Rica under weather alerts: A Green Alert is informative and precautionary,…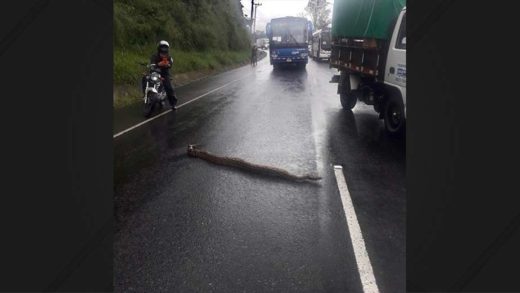 Costa Rica
35 views
Watch: Snake stops traffic in Costa Rica
The Tico Times
-
June 11, 2021
Why did the snake cross the road?* Drivers on the Florencio del Castillo highway between Cartago and San José, Costa…