1 km of phone cable stolen in C. Pacific community
Nearly a kilometer of fiber-optic copper phone cable was recently stolen from hanging wires around the central Pacific Costa Rican towns of Chires and Vista de Mar.
The wire was cut from its rubber casing, which was then discarded and can still be seen on the side of the road.
Local residents believe it was probably wrapped on a spool and carried away in a truck during the night. The cable, belonging to the Costa Rican Electricity Institute (ICE), had only been recently strung over the last few months.
"The (theft) cost ICE 13,000,000 colones (about $25,000)," said Laura Valverde, head coordinator for telephone services at ICE's Paritta office.
That estimate includes the cost of the cable as well as the labor to install it.
Valverde said there has been an increase in wire cable theft recently.
"Here in Palo Seco (a nearby town), the same type of thing happened twice in one month," Valverde said. "In all the country, there is the same problem."
ICE has filed reports to the police on both the Vista de Mar and the Palo Seco incidents, but no one has been apprehended. "This happens in the middle of the night," said Valverde.
You may be interested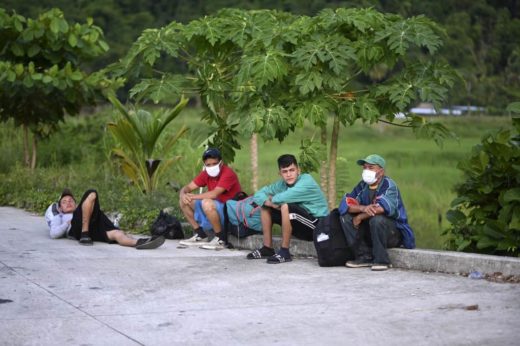 Central America
3740 views