Ortega Lauds U.S. Millennium Challenge Account Program
The Ortega administration came under fire last week for a lack of transparency in its handling of aid from oil-rich ally Venezuela and the origins of other unexplained funds used on presidential trips and events.
The Comptroller General's Office launched an investigation based on press reports that questioned how President Daniel Ortega paid for rented jets to go on trips to South America and the Middle East, among other unexplained expenditures.
Meanwhile, the non-governmental organization Transparency International this week highlighted the government's hushed behavior regarding Venezuelan aid in a report on Ortega's first year in office.
"The lack of transparency and management of Venezuelan aid and oil funds could contribute to (Nicaragua's) further decline," as a country that already holds one of the worst corruption rankings worldwide, the report reads.
Some claim that Ortega and his inner circle act as if it were still a clandestine group of revolutionaries.
A front page story in the daily La Prensa, featuring photos of Ortega with wife Rosario Murillo getting off a rented Boeing airplane, has fueled the recent controversy.
La Prensa's information and photos came from the government's own Web page, where the administration had posted a report of Ortega's trips abroad.
The report stirred the National Assembly to present its own list of mysterious expenditures that apparently were not included in the budget. The list included Ortega's numerous billboards advertising his presidency, the recent rental of buses and the purchase of thousands of baseball tickets to pack the stadium with Sandinista faithful during a recent game attended by Venezuelan President Hugo Chávez, and a New Year's concert with Colombian singer Carlos Vives, paid for by Ortega.
The Nicaraguan Liberal Alliance (ALN) asked the Comptroller's Office to launch a "special audit" to determine whether administration officials have violated Nicaragua's public spending and probity laws.
Comptroller Luis Angel Montenegro told local press last week that Ortega's trip to Santiago, Chile, last November – as part of the Iberoamerican Summit – was financed by unspecified "friendly nations." Ortega also reportedly used the same jet to fly to Caracas, Venezuela, last week for an ALBA summit.
ALN legislator Eliseo Nuñez, a member of the Assembly's Transparency commission, told The Nica Times that the commission may conduct its own investigation into the expenditures.
You may be interested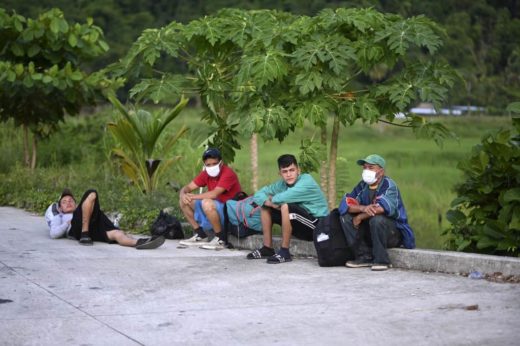 Central America
3740 views