In Costa Rica visit, Guatemala president-elect Jimmy Morales reaffirms opposition to drug decriminalization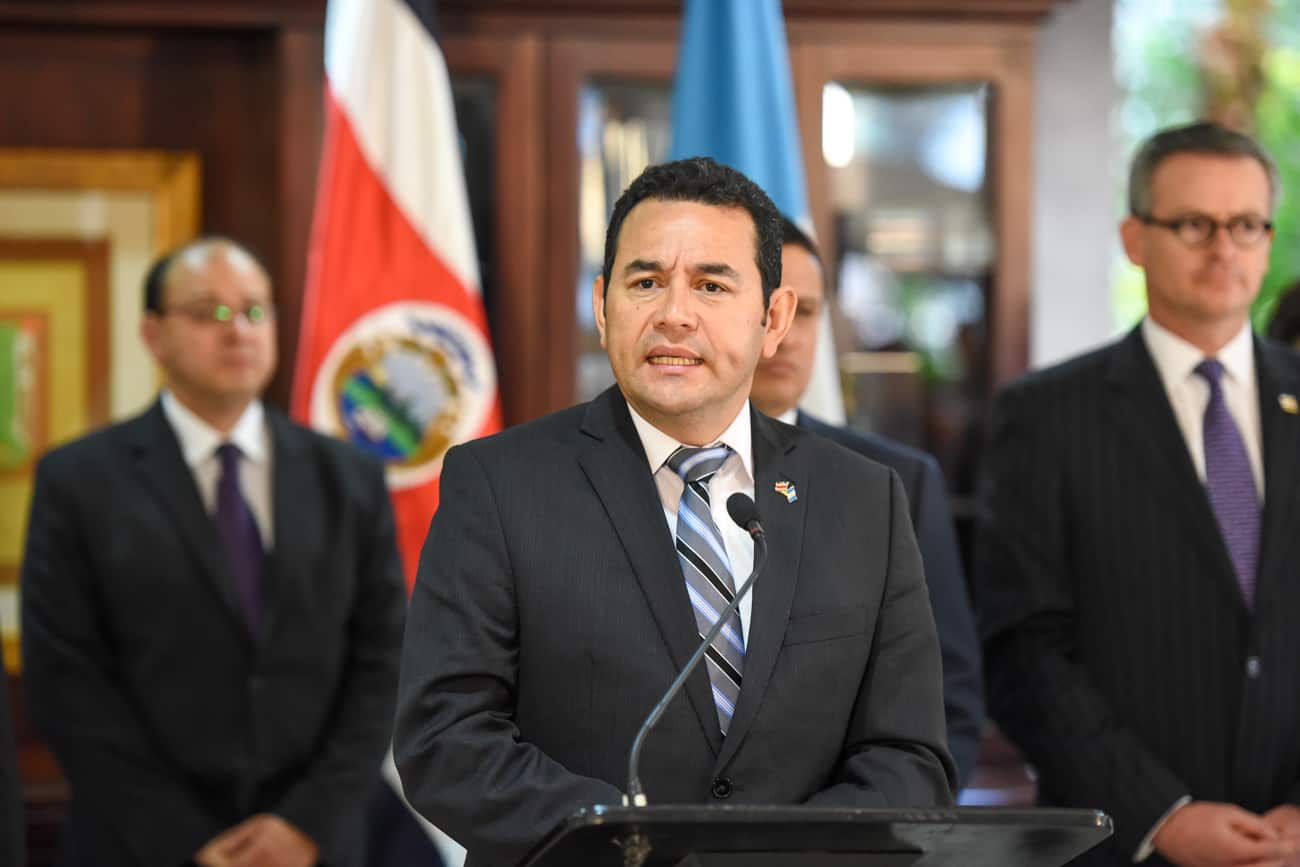 So, a president and a president-elect walk into a news conference…stop me if you've heard this one before.
Guatemalan president-elect and former comedian Jimmy Morales reaffirmed his opposition to decriminalizing drugs during a brief news conference with Costa Rican President Luis Guillermo Solís at Casa Presidencial on Thursday. Morales was in Costa Rica on a leg of a traditional tour of Central American countries before he takes office on Jan. 14.
Morales' words separated him from comments by former – and now disgraced – President Otto Pérez Molina, who mused about decriminalizing drugs as a possible solution to the violence that has plagued Guatemala and other Central American countries.
"At this time, Guatemala's vision is not decriminalization, nor legalization, nor anything in that direction," Morales said.
Morales won Guatemala's presidential runoff election on Oct. 25, beating left-leaning former first lady Sandra Torres. Morales campaigned on a platform of zero tolerance for corruption, which rang true with voters following revelations of a massive customs fraud scandal that forced the Guatemalan president and vice president to resign. Both are in jail awaiting trial.
But many have expressed doubts about Morales' lack of political experience and his strong military backing. In 1996 Guatemala ended a 36-year civil war, in which military leaders were accused — and in some cases have been convicted — of mass human rights abuses. Some of Morales' backers held high military positions during the war.
See: The military powers behind Guatemala's comedian presidential front-runner
Solís thanked Guatemala for its participation in an emergency regional meeting Tuesday between Central American countries to find a solution to the influx of Cuban migrants. Morales did not give specifics about what his position on the subject is, but said, "It will be too late if we haven't dealt with this by the time I'm in office."
Morales said that Guatemalan and Mexican authorities would meet Friday to further discuss the "humanitarian corridor" that Costa Rica proposed to no avail Tuesday after Nicaragua said it would not let the Cubans cross the border.
"Guatemala's position has always been conciliatory and one of unity," Morales said. "Guatemala wants to be part of the solution and not worsen the problem."
Facebook Comments
You may be interested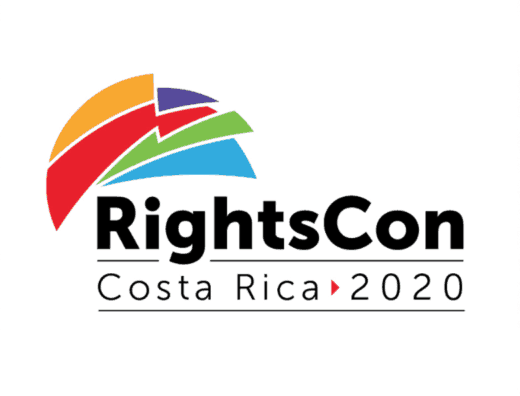 Costa Rica
58 views
Costa Rica will host RightsCon 2020
Alejandro Zúñiga
-
June 17, 2019
Costa Rica will host the 2020 convention of RightsCon, which calls itself "the world's leading event on human rights in…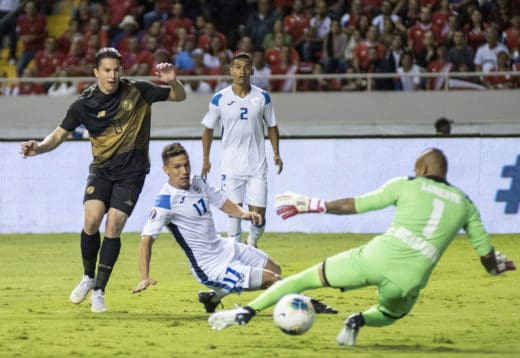 Pic of the Day
53 views
Pic of the Day: Finally, a goal!
Alejandro Zúñiga
-
June 17, 2019
Costa Rica found some much-needed offensive firepower Sunday night in a 4-0 victory over Nicaragua. La Sele scored early and…