Costa Rica players banned from having sex at the World Cup unless the Ticos qualify for 2nd round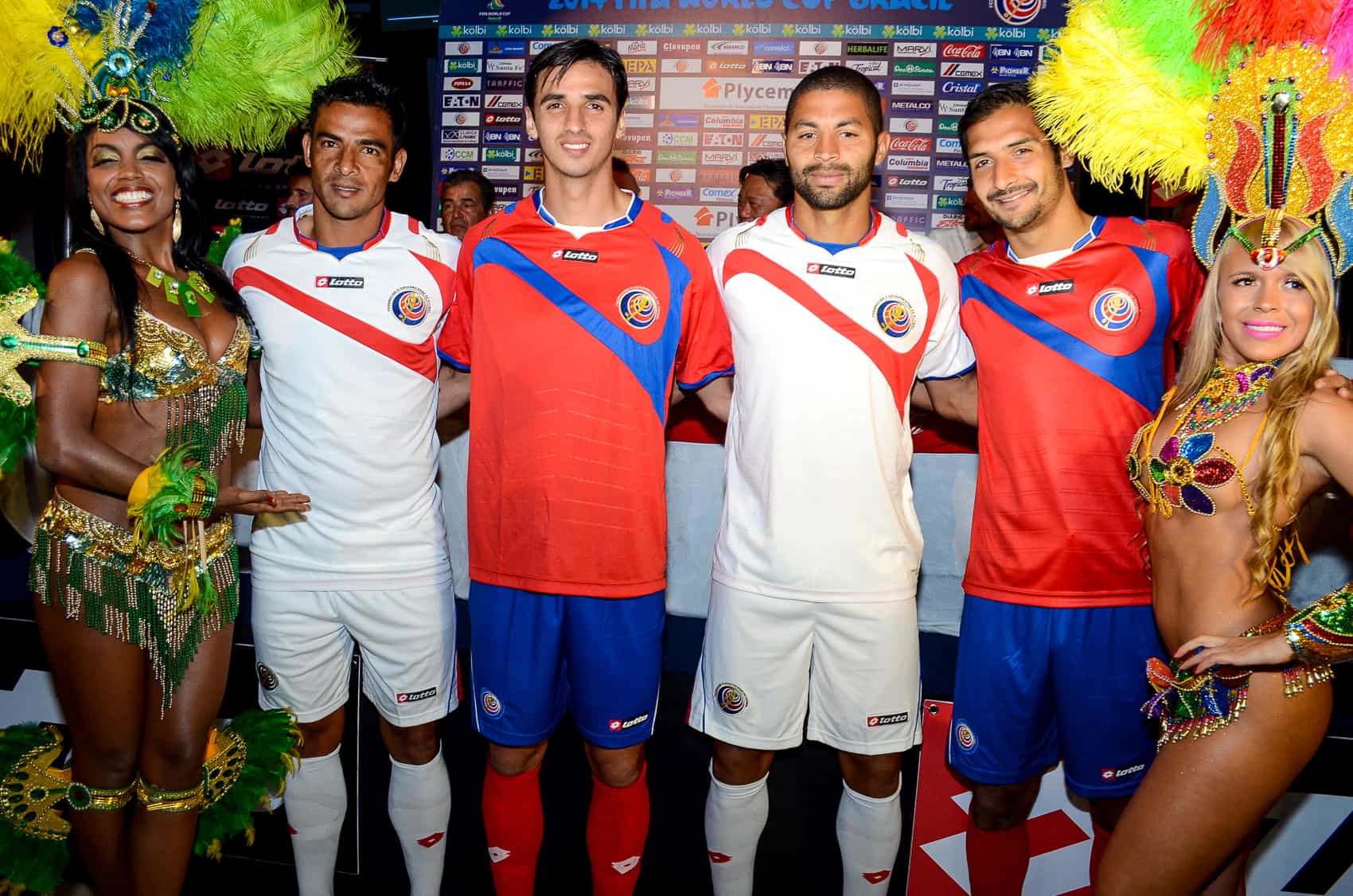 One of the hottest topics in sweaty, sultry Brazil is whether World Cup players can have sex during the tournament. Coaches sometimes ban it, believing that gooooool scoring should be limited to the football pitch.
Although it's often said that sex can be a distraction and exhaust players, no scientific studies support either claim. Still, teams like Mexico, Chile, Spain and Bosnia and Herzegovina have banned players from having sex during the tournament, according to this handy guide from Deadspin. Mexico coach Miguel Herrera justified the decision with this simple explanation: "Forty days of sexual abstinence is not going to hurt anyone."
Hosts Brazil, on the other hand, have not banned players from getting lucky off the field — as long as they keep it "normal." Brazilian coach Luiz Felipe Scolari, confirming all your sensual stereotypes about the country, told media that "the players can have normal sex during the World Cup. Usually normal sex is done in a balanced way, but some like to perform acrobatics."
Italy reversed previous policies banning sex at the World Cup, while the French have said sex is fine as long as it's not all the team does to prepare for matches.
The United States and Australia coaches both said they have more important issues to worry about than whether their players are doing the hibbity-dibbity.
"With everything we need to do in camp, I don't think those things are of primary importance," said Australian coach Ange Postecoglou, whose Socceroos face top squads including the Netherlands, Spain and Chile in the World Cup.
So can Costa Rican players go for a roll in the hay in between clashes with Uruguay, Italy and England? Coach Jorge Luis Pinto said he doesn't want girlfriends and wives flying around Brazil to be with the team, and noted that players will need to stay isolated and focused.
However, if La Sele can do the deed on the field (read: win) and advance to the tournament's knockout round, then it's game on for players.
Said Pinto: "I can assure, with no doubts, they will be able to 'enjoy themselves' just as soon as they qualify for the next round."
Facebook Comments
You may be interested