St. Patrick's Day celebration floods Escazú with green beer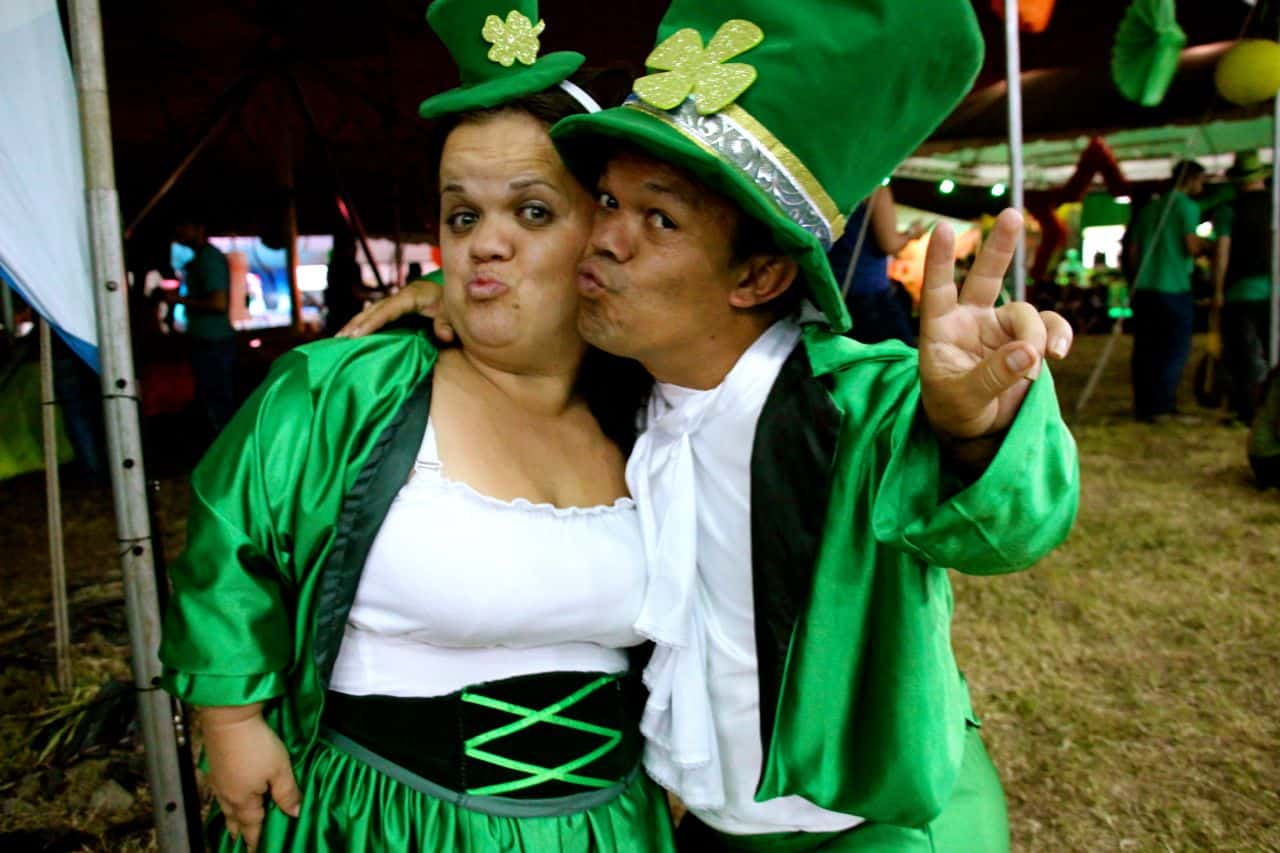 Thousands of revelers flocked to Escazú this weekend to celebrate St. Patrick's Day, thanks to a high-concept carnival hosted by NuShark Media. There was live music. There were keg-stands. There were even trampolines. Costumed buskers floated through the crowd, dressed as leprechauns, warlocks and Tolkienian villains. Women carried trays and wore fetching peasant dresses, to the delight of swaying young men. It's hard to say what the fifth century Apostle of Ireland would have thought of the mayhem, but the mostly Tico crowd certainly embraced the Irish spirit – emphasis on the spirits.
Gimmicks aside, the celebration was a serious showcase for Costa Rican microbreweries, and guests tried every variety of cerveza artesanal, including a green-tinted beer created by Bodega de Chema and Stiefel Pub. Brewed specifically for the occasion, the "Gaze of the Leprechaun" incorporated actual Irish moss. The exotic ingredient only made it more enticing, and 60 gallons of the stuff had vanished by Saturday night. As the two-day event wound down on Sunday night, the carnival tents still throbbed with people, and an Irish band was going strong at 8:30 p.m.
Did any actual Irish people attend?
"I think a few did," said one brewer. "There are some Irish living in Escazú, and I think they came. But that's not important. It's the celebration that matters."
Facebook Comments
You may be interested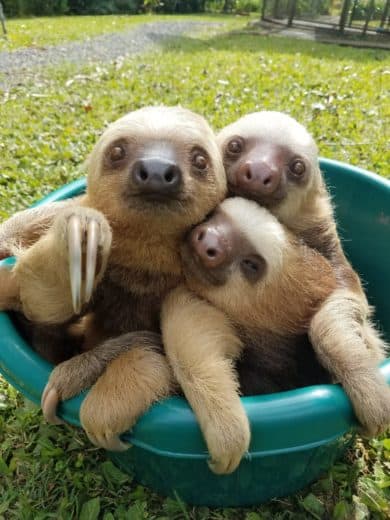 Sloth Sundays
184 views
Slothy Sunday: Bilbo, the Sloth Super-Dad!
Ally Chamberlin / Toucan Rescue Ranch
-
June 16, 2019
Today is a celebration of all fathers -- young and old, short and tall, by blood or simply by love.…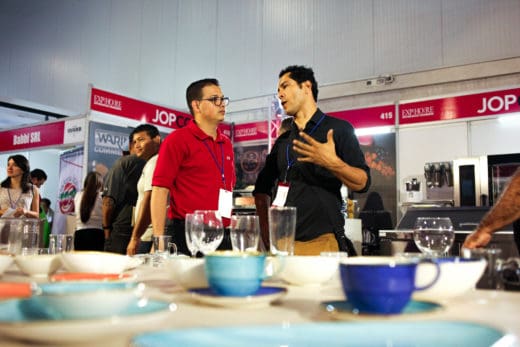 Travel and Tourism
187 views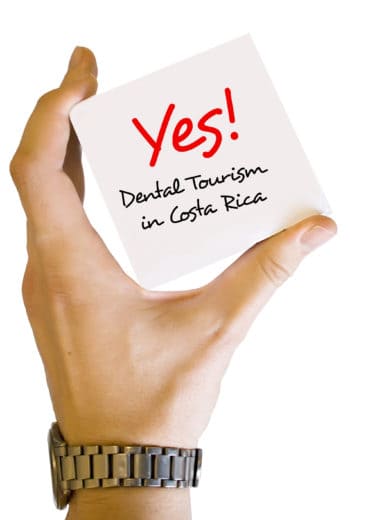 Sponsored content
456 views